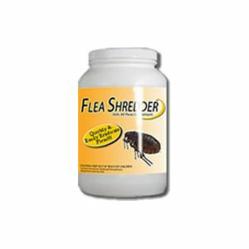 Traditional chemical cures are unsafe, toxic, and cause fleas to build up an immunity rendering the treatments ineffective.
(PRWEB) March 31, 2012
Planet Amazing is recommending natural pesticide solutions for flea infestations and other insect problems, in light of emerging scientific evidence that insects are building up immunity to traditional chemical pesticides. In a new report, the Planet Amazing product Flea Shredder (a non-toxic flea cure) is shown to be effective where traditional chemical pesticides often fail because of the phenomenon called "insect resistance" where insects develop immunity to chemicals.
"Traditional chemical cures are unsafe, toxic, and cause fleas to build up an immunity rendering the treatments ineffective," says Justin Douglas of Planet Amazing. "Natural and non-toxic approaches usually do not use chemicals and so are much safer and also effective because insect resistance is not an issue," he says.
Planet Amazing is committed to providing non-toxic solutions for problems like flea infestations and other insect outbreaks, and the report "How To Get Rid Of Fleas In Your Home" reminds pet owners and homeowners that the use of traditional chemical flea treatments including exterminators is discouraged because the chemicals used are poisons that kill fleas but can also have an adverse effect on your pets, children, birds and wildlife. "Your exterminator can spray your entire yard with a toxic chemical and kill all the fleas, and then you wonder why the birds are all gone," says Mr. Douglas. "Planet Amazing non-toxic flea treatments like Flea Shredder do this without using poisons."
"Another problem with exterminators is the cost," says Mr. Douglas. "Treatment by exterminators can cost hundreds or thousands of dollars and sometimes must be repeated to be effective. Exterminators have to charge you a lot so that they can make a profit. At Planet Amazing, we want to give you the tools and treatments to safely and cheaply solve the problem yourself."
Fleas can build up a resistance to chemical treatments, but Planet Amazing microcrystals in the Flea Shredder non-toxic flea treatment are not a chemical and work the same way every time, says Mr. Douglas. There is no way for insects to develop a resistance.
For more information or to buy Flea Shredder, visit the Flea Shredder Flea Cure website.
Planet Amazing is inspired and united by the people of the world to care for the people and the environment. Planet Amazing embraces research and science - bringing innovative ideas, products and services to advance the lives and well-being of people. Employees of the Planet Amazing family of companies work with its partners in order to touch the lives of people every day, throughout the world.