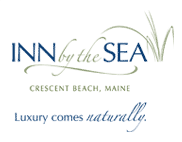 "... a truly green resort is about preserving a sense of place, preserving your unique traditions, and celebrating local people, food and culture."
(PRWEB) April 02, 2012
What are five good reasons why coastal Maine's Inn by the Sea has been lauded as one of TripAdvisor's Top 10 Environmentally-Friendly Accommodations and a Top 10 American Green Hotel by MSNBC?
The answers come from Rauni Kew, Director of Green Programs at Inn by the Sea, commenting in advance of Earth Day on April 22. Kew spearheaded the Inn's green initiatives and says that "being green is not only good for the environment, it's good for business as well."
1. Inn by the Sea's latest green initiative, saving Cottontail Bunny Habitat.
New England Cottontails are native to coastal Maine but also on the endangered list in the state. Kew says that Inn by the Sea is removing invasive, non-indigenous plant species, such as bamboo, from two acres on state park and private property near Crescent Beach.
"We're re-planting the area with indigenous shrubs such as raspberry, blackberry, dogwood, alder, winterberry and dewberry to create a high quality and safe habitat for rabbits," she says. Herbs and grasses such as goldenrod, clover, plantain, chickweed, wild strawberry and buttercup will also be planted as additional food sources. Restoration work began in November 2011 and will be finished by Earth Day, April 22. The gardens that also feed and provide shelter for wildlife like New England Cottontails will also preserve Maine's pristine environment for future generations.
2. Inn by the Sea's Chef Mitchell Kaldrovich is in the forefront of the sustainable seafood movement, using day boat catch and featuring underutilized seafood fresh from Maine's coastal waters.
At Inn by the Sea, it's more than simply being smart about seafood and supporting Maine's long fishing tradition. When Chef Kaldrovich introduces an unfamiliar item on the menu, such as Northern Shrimp from the Gulf of Maine, guests want to try it.
"Our guests get really excited to celebrate local food, people and culture here," says Kew. "It's amazing to be able to talk about fisherman and the issues of the sea while you're looking at lobster boats on the horizon."
3. Inn by the Sea has the first spa in Maine to be LEED certified.
"We offer sense-of-place treatments, exposing the soul of our location by using local algae and Maine mud in our treatments, says Kew.
Guests at Inn by the Sea are receiving their spa treatment in a very healthy environment. The Inn has used Low VOC paints and installed Low VOC carpets, as well as air-to-air heat exchangers to save energy.
4. Inn by the Sea has restored five acres of indigenous gardens, which have been certified as a Wildlife Habitat and a haven for endangered Monarch Butterflies.
When Kew and gardener Derrick Daly arrived at Inn by the Sea a decade ago, "lawns were sprayed to keep them green and eliminate bugs, and flowering plants, which were non-native, needed chemicals and lots of water to keep them blooming."
They changed the Inn's policies, putting up nesting boxes for birds and butterflies, removing non-native plants and adding hardy native species. They eliminated chemicals and saved water as well, all of which helped the environment.
"In the end, we reestablished a real sense of place of Coastal Maine," says Kew. "Guests became intrigued and we started giving garden tours. They stayed for lunch and eventually came back to spend the night. It was a classic example of people, planet, profit at work."
5. Inn by the Sea has the essential ingredients for a truly green resort.
Inn by the Sea has a long list of green "firsts" – it was the first hotel in Maine to build a LEED certified spa, to heat with biofuel, to be carbon neutral, and offer carbon free meetings and carbon free vacations. It was also the first hotel in New England to have dual flush toilets, solar heating, a salt/chlorine system for the pool, and recycled rubber floors. Using Low VOC and recycled materials is the rule.
"A decade ago, 'green' was all about saving money," says Kew. "But now we think that a truly green resort is about preserving a sense of place, preserving your unique traditions, and celebrating local people, food and culture. It also means educating your staff, your suppliers and your guests."
Editors Note: Earth Day interviews can be arranged with Rauni Kew and other members of the Executive team. High-res images and videos of the Inn, the gardens, and Chef Mitchell Kaldrovich are also available upon request. Please contact Gayle Conran at gconran(at)conranpr(dot)com or by phone at 212.447.1010.
About Inn by the Sea
The eco-luxury Inn by the Sea is located on Crescent Beach in the charming coastal town of Cape Elizabeth, just minutes from Portland's historic Old Port. Selected one of Tripadvisor's Top Ten Green hotels worldwide and one of Travel & Leisure's Best 500 Hotels in the World in 2011, Inn by the Sea is set in a location of unspoiled beauty and offers guests unsurpassed personalized service. The Inn redefines coastal eco- luxury with a combination of modern and environmentally friendly design features. Transformation of Inn by the Sea into Maine's premier luxury beach destination began in 2008 after a massive multi-million dollar makeover of the main inn, followed by addition of 10 new direct ocean view suites in 2012. The renovation seamlessly wed contemporary amenities with traditional coastal charm to create an atmosphere of upscale elegance throughout the property. Inn by the Sea is Maine's only Virtuoso ® and Preferred Boutique® property and has Maine DEP Green Lodging and Silver LEED® certifications. [http://www.InnbytheSea
-The first Hotel in Maine to heat with Biofuel
-The first hotel in Maine to be Carbon Neutral through offsets (2007)
-The first hotel in New England to have dual flush toilets
-The first SPA in Maine to be Silver LEED(R) certified
-5 acres of indigenous gardens certified as a Wildlife Habitat
-Air to air heat exchangers
-Solar heating and salt/chlorine system for the pool
-Recycled rubber floors in the cardio room
-Bamboo towels
-Low VOC paints, wall covering and sealants
-Recycled sheetrock and metal studs
-Recycled cork floors
-22 nesting boxes and 6 bird feeders
-Restoration of Habitat for endangered New England Cottontails
-Recycling bins in rooms & function spaces
-Sheet and towel program donates to environmental agencies
-CFL's and LED light, lights on timers
-Green Seal cleaning products for a healthy environment
-Dining room uses local produce and seafood fresh from nearby farms and the sea
-Guests use recycled compostable key cards
-Green Meetings & White Weddings in Green
Press Contacts:
ConranPR
Gayle Conran
gconran(at)conranpr(dot)com
212.447.1010, Cell 917.769.8401
twitter @gayleconran
Inn by the Sea
Rauni Kew, Director of Public Relations
rkew(at)innbythesea(dot)com
207-602-8500
twitter @innbythesea