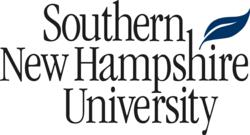 The online MBA program is designed for working professionals seeking to expand their career options and students who have recently competed their undergraduate degrees.
Manchester, NH (PRWEB) April 03, 2012
Students in the online MBA program at Southern New Hampshire University can now opt to gain in-depth knowledge in a specialized field by choosing from more than 20 concentration options, or broaden their knowledge base or skill set by choosing specific courses using the elective track, all in addition to gaining a solid foundation in core business topics.
From the fundamentals of operations and finance to marketing and strategic planning, the 10 core online MBA courses provide a comprehensive and inside look at working in a business enterprise. Students choose an additional three courses to complete the 39-credit online MBA degree.
Online MBA concentrations include:
MBA in Accounting
MBA in Athletic Administration
MBA in Corporate Social Responsibility
MBA in Entrepreneurship
MBA in Finance
MBA in Forensic Accounting and Fraud Examination
MBA in Healthcare Informatics
MBA in Healthcare Management
MBA In Human Resource Management
MBA in Information Technology Management
MBA in Internet Marketing
MBA in Justice Studies
MBA in Marketing
MBA in Operations and Supply Chain Management
MBA in Project Management
MBA in Quantitative Analysis
MBA in Six Sigma Quality
MBA in Social Media Marketing
MBA in Sport Management
MBA in Sustainability and Environmental Compliance
MBA in Workplace Conflict Management
Students on the elective track also can add a graduate certificate to their program of study. By taking certain courses from the certificate as electives, students can pursue a graduate certificate with reduced total credit-hour requirements.
The online MBA program is designed for working professionals seeking to expand their career options and students who have recently competed their undergraduate degrees. No GMAT or GRE is required for admission, and acceptance decisions are made on a rolling basis throughout the year.
Students in the program can enjoy the flexibility of taking all of their MBA courses online, or they can take a mix of classes online, on campus or at SNHU's regional centers. An online MBA degree can be earned in as few as 21 months.
Online MBA courses at SNHU are taught by faculty with extensive academic and real-world business experience. The curriculum gives students a solid foundation in business theory and practice, and provides an interactive environment that encourages sharing of best practices with fellow students from more than 80 countries.
Students in the SNHU online MBA program learn the strategies and practice the skills needed to take on leadership roles and solve complex business problems in dynamic organizations. Stimulating discussions help students learn how to build productive and effective organizations. Many SNHU online MBA graduates are utilizing their skills and knowledge to help reshape organizations and drive them toward greater success.
SNHU also is offering a new online International MBA with a choice of more than 20 concentrations as well as the elective track.
Visit the Southern New Hampshire University website to learn more about the new online MBA program and the many degree concentration and elective options.
###
About SNHU
Southern New Hampshire University is a not-for-profit, regionally accredited university with an 80-year history of educating successful professionals. SNHU has a total enrollment of more than 13,000 students in more than 150 undergraduate and graduate degree and certificate programs, available online, at our main campus in Manchester, N.H., and at our regional centers in New Hampshire and Maine.
SNHU was the only university to make Fast Company's 2012 list of the World's 50 Most Innovative Companies.
SNHU also is the proud recipient of several awards, including GetEducated.com's Best Buy award, Best of Business Awards for Best Online Degree and Best MBA, and G.I. Jobs' Military Friendly Schools designation.