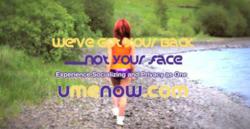 UmeNow has taken the position that the giant social networks are data collection companies posing as social networks.
Pembroke Pines, Fl (PRWEB) April 11, 2012
In a bold announcement released today by UmeNow, Mark Zuckerberg was asked to unfriend data brokers. "I am personally inviting Mark Zuckerberg to a public debate to explain what exactly is his relationship with data brokers. As the holder of personal communication belonging to over 800 million people, he should be able to explain to the rest of us if his company profits by sharing information with data brokers without user consent," stated Evelyn Castillo-Bach, the founder of UmeNow, known to her followers as Privacy Mom.
As part of its Occupy Privacy campaign, UmeNow follows how the giant social networks profit by monetizing user data without consent. UmeNow has taken the position that the giant social networks are data collection companies and advertizing companies posing as social networks.
Company Information
UmeNow has banned all tracking and all ads. UmeNow's 2-tier membership structure promises the same privacy protection to its free members. Premium level members who subscribe for $6.00/ month have access to all site areas.
Evelyn Castillo-Bach is the founder of UmeNow and Collegiate Nation. UmeNow entered into its silent launch in July 2011. Collegiate Nation--also known as GoCNCN.com-- is the first and only private network exclusively for college students. Castillo-Bach was interviewed earlier this year by Miami television to address privacy issues impacting college students.
Both UmeNow and Collegiate Nation are known for fiercely protecting the privacy rights of its members. All ads, third party apps and games are banned because they are back doors to tracking and extracting private information. Castillo-Bach earned her M.S. in 1993 from Columbia University Graduate School of Journalism. She has traveled extensively in Ethiopia and in the Balkans, accompanying her Danish husband who is a lawyer.