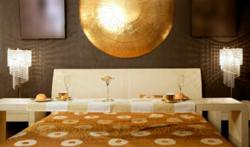 San Francisco, California (PRWEB) April 17, 2012
KindaChic.com might just become every decorator's favorite website. This new home décor and furnishings resource is right up there with the interior design mainstays whose furnishings routinely turn up in the rooms of the chicest homes and in the pages of style magazines. KindaChic.com is a splendid new home décor site with a collection of elegant vases, distinctive centerpieces, specialty light fixtures, timeless sofas, modern loveseats, retro armchairs / chaise lounges, contemporary entertainment centers, and one of a kind accent tables. Since variety is the spice of life, KindaChic.com has paired something old with something new, shiny with earthy, vintage with modern, colorful with subtle.
The KindaChic.com design team found new décor works of art to pair with modern furniture classics. New décor artisans are paired with well known furniture designers to develop a comprehensive and stylish line. The Le Corbusier inspired modern leather and chrome loveseats can be paired with any of KindaChic.com contemporary entertainment centers. The classically styled sofas are a compliment to Noguchi's modernist coffee table. Distinctive centerpieces are highlights to the classic designs.
At home in any neighborhood, KindaChic.com likes to compliment classic furnishings with dynamic décor pieces. The distinguished furniture pieces of the mid-century masters can accent a favorite room. Delightful and unique light fixtures also make this fashionable cut.