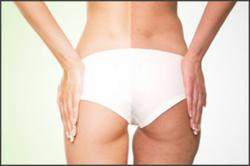 If a patient says they don't understand why surgery was denied they're less likely to do what's necessary to overcome those objections.
PARK CITY, Utah (PRWEB) April 04, 2012
A recent article published in Psychology Today suggests that plastic surgeons can better meet the needs of their patients by utilizing a liposuction candidate screening technique. When used to distinguish "those patients who have serious misperceptions about their body and even overt psychopathology, such as body dysmorphic disorder…from those whose dissatisfaction is specific and realistic", it is said to help plastic surgeons better identify and address consumer needs.
"Apparently," explains Shawn Miele for LipoSite.com, "the process involves asking patients to list and prioritize the areas of their bodies they'd like to have improved with plastic surgery."
"In cases where there's noticeable discord between a patient's list and their plastic surgeon's own assessment, there may be reason to suspect the liposuction candidate in question may suffer from unrealistic expectations or even body dysmorphic disorder."
LipoSite.com has followed up with a free, online article of its own to help liposuction candidates understand why they might be turned down for surgery. While the original Psychology Today piece (written by Dr. Sylvia R. Karasu) focuses on liposuction for weight loss patients, LipoSite.com says her insights are applicable to any candidate.
"People turn to liposuction for many different reasons," says Miele.
"But, not everyone's a good candidate. Poor general health and excess weight are two physical barriers to surgery. At other times, the barriers can be psychological. In any case, liposuction should not be entered into lightly – by consumers or plastic surgeons."
Yet some patients, he points out, are unsure about what options they may have after a denial is issued.
The LipoSite.com article helps clarify the matter so consumers can better interpret and take steps to address their plastic surgeons' concerns. Whether following through with surgery would pose undesirable physical risks, psychological risks or both the article breaks down typical plastic surgeon responses and suggests consumer action steps.
"Any plastic surgeon who truly cares won't waste a consumer's time or money," explains Miele. "Board-certified plastic surgeons have a professional and moral obligation to put the welfare and well-being of their clients first."
"But, if a patient says they don't understand why surgery was denied they're less likely to do what's necessary to overcome those objections. In the end, they have to attend to their health needs. We're trying to help them healthfully reach related goals so that they can eventually fulfill their desire to get the body they truly want."
The full article is currently available online at LipoSite.com. Once there, consumers can learn more about various liposuction, body contouring and body sculpting procedures. They can also search through an online database of board-certified plastic surgeons.
About LipoSite.com: What began as a girlfriend-to-girlfriend resource for information about plastic surgery after weight loss (in 1998) has grown into a full-fledged resource. Consumers can read articles about liposuction and related procedures, search our board-certified surgeon database and verify doctor credentials online – for FREE – 24/7.