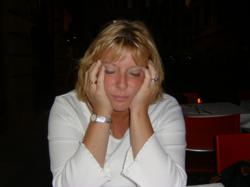 "This is a 'must attend' event for all Philadelphia 100 Senior Executives, marketing and sales teams."

Phil Jaurigue
CEO
Philadelphia 100 Alumni
President
Tampa, FL (PRWEB) April 02, 2012
On November 29, 2011 ABC News reported Thierry Breten CEO of ATOS, Europe's largest information technology company stated, "We are producing data on a massive scale that is fast polluting our working environments and also encroaching into our personal lives." Mr.Breten has not used internal e-mail for four years.
Tampa resident, Andrew Gateriewictz, has authored the book, The Unfinished Work Week Lost Personal Time: The 86% Visual Solution," available on Amazon.com at the end of April. The manuscript addresses the Atos situation as well as the result of an independent survey conducted by Microsoft Corporation in 2005 in which employees stated 37% of the work week is not productive. Ineffective communication and unproductive meetings are cited as the main reasons.
Technology has introduced visual messaging in the form of text messages, e-mail, video conferencing, and PowerPoint presentations. The new types of interaction are visual, not auditory. This agrees with the scientific findings,included in Signals authored by Alan Pease, that 86% of what is remembered is seen.
Gateriewictz states, "Therein lays the problem. The corporate world does not know how to use visual tools effectively. Effective visual interaction is the key to performance efficiencies and the ratio between working and personal time."
Andrew Gateriewictz has been a guest lecturer at The Wharton School of the University of Pennsylvania because of his unique ability to use the visual communication process to increase the productivity of employees in the corporate world. In 1986 he began research study in the field of neuro-linguistics. On September 19, 1993, The Philadelphia Inquirer recognized his work as an authority in understanding and the use of body language throughout the selling process. His work in this field is protected by U.S. Copyrights #TX7-244-061 and #TX7-220-520.
For more information about The Unfinished Work Week: Lost Personal Time: The 86% Visual Solution", please contact Andy Gateriewictz at andy(at)86percentvisualadvantage(dot)com. Also visit the websites at http://www.86percentvisualadvantage.com and http://www.globalsalescounseling.com.