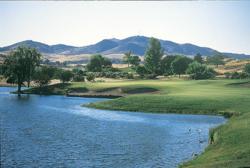 This is such a great idea, we have been looking for something like this for years as we spend countless hours traveling to and from golf courses as we couldn't afford to pay Hotel and Green's fees.
Concord, California (PRWEB) April 01, 2012
After 16 years of Adventure tours and Events, Recreation Connection Inc. is now going to be offering All-Inclusive Golf Trips to the Reno/Tahoe Area this summer. With over 2,000 Winter Bus trips under their belts, Recreation Connection has every aspect and detail of a comfortable bus ride mastered. With a fleet of 56 passenger Luxury coaches outfitted with flat screen TV's, Wi-Fi, and on-board restrooms at their disposal they will offer a safe and convenient way to travel to various golf courses in and around the Reno/Lake Tahoe area.
With today's gas prices, course greens fees, and the hassle of finding a decent hotel the "Reno/Tahoe Golf Bus" has redefined the way we will look at Golf Trips going forward. Starting at $369 per person you get two rounds of golf, 2 nights lodging, and transportation from the San Francisco Bay Area to Reno/Lake Tahoe, all transfers, dinner on the way up, breakfast both mornings, lunch both days on the course and prizes!
For more details visit Golf the High Sierra for full trip details, or call 925-680-4386. Trip specialists are waiting to fill you in on the details! Or email info(at)bayareaskibus(dot)com.