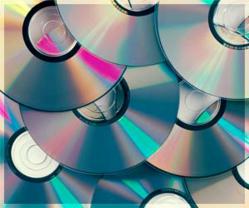 For many people, nothing beats owning a physical copy of an album.
London, UK (PRWEB UK) 2 April 2012
With digital downloads from the likes of iTunes on the rise, and the recent boom of audio streaming services such as Spotify becoming increasingly popular, one could be forgiven for assuming that the CD format is well and truly in its twilight years, going the way VHS did a few years back or the way the cassette tape went following the launch of CDs. However, despite a decline in CD sales in recent years, this decline is slowing down and it is certainly the case that, for many consumers, nothing can replace a physical product, according to the IFPI.
Many people remember that feeling as a teenager when their favourite band or artist released a new album? About how they rushed to their local record shop and picked up the new release from the shelves and even the smell of a brand new album? There are very few people who haven't done this and it is single-handedly the reason why the CD continues to be the music format of choice for the majority of purchases.
Whilst there is no doubt that, at some point in the future, CD sales will be overtaken by digital downloads and subscription services, as future generations are introduced to music in this way, for the foreseeable future, it is definitely the case that the CD will live on, even if sales are slowly declining. Looking at the data issued by IFPI, we can see that, during 2011, the decline in CD sales was lower than it was in 2010, a sign that there may well be a saturation point as to how popular digital downloads and streaming services can become in their current state.
Karl Adams of Digital Disc Duplication, one of the UK's leading CD manufacturing services, gives an insight into his thoughts on the subject and offers suggestions as to why the CD refuses to die. "For many people, nothing beats owning a physical copy of an album. It is certainly the case that the feeling of a completed download is not even close to the feeling of holding a copy in your hands and for a lot of consumers, digital music services are simply of no interest to them. The main contributing factor to the recent decline in physical copy sales is the singles market rather than the album market. When you consider how many singles are released daily and before downloads, consumers had no choice other than to buy the CD single it is quite obvious that as soon as the single track becomes available for 79p rather than £3, which is going to be more popular! Practically overnight therefore demand for physical copies fell in the millions on the singles market alone but album sales remain far higher as CD than download due to the value and the feel good factor of physical copy."
On another note, Karl comments on the importance of CDs for new and emerging artists; "For many new bands, CDs are still a major promotional tool. With CD duplication and CD replication services now being affordable to independent artists, a professional album can be produced and used as a brilliant promotional item by bands of all sizes. Can you imagine new bands selling downloads of an album at shows? It is never going to happen!"
All in all, despite a slow decline in recent years, CDs are not going to disappear anytime in the near future. IFPI has stated that, "Strong material helped sales remain steady - singling out Adele, the British artist on an indie label whose album 21 has sold 18 million units worldwide." With the CD remaining the favourite format for purchasing music with many consumers, there is no immediate concern that CDs will disappear from shop shelves in the foreseeable future.