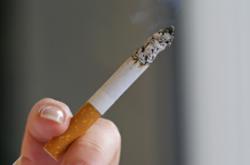 We are really thankful for the help we have had in finding a new PR agency...
Basingstoke, UK (PRWEB UK) 3 April 2012
Public relations around anti smoking has been going on for decades now, however the number of smokers in the UK has remained largely unchanged in the last 5 years (according to statistics from the Cancer Research website). This is why a London based anti smoking organisation has selected a new PR agency to help them boost awareness about smoking related dangers (particularly the effects on young people and children). The approached Marketing Quotes in February 2012 to help find a PR agency with healthcare experience; after meeting with a few PR companies they have now selected one to work with on their PR campaign.
A spokesperson from the anti smoking organisation commented 'We are really thankful for the help we have had in finding a new PR agency, there is a lot of media coverage surrounding anti smoking but we have found that the message is still not getting through. We are aiming for a smoke free country, we are aware that this will cause knock on issues with tax from tobacco products, however the country will be better off being smoke free.'
Anne Richards (who works for Marketing Quotes) added 'we at Marketing Quotes do feel strongly about anti smoking and agree that the country would be a cleaner place without it. We are pleased that they were able to find a PR agency that has healthcare experience and they are quite local as well, we hope their campaign goes well and they get the awareness they are after.
A representative from the PR firm commented 'we have a lot of experience in the healthcare industry and are really pleased to be working together. We have had a few meetings and feel that we can help raise the awareness about the dangers of smoking and cancer related problems that come as a result of passive smoking. The PR campaign should start shortly once the press releases are finished.'
About Marketing Quotes - Marketing Quotes is a free service to help UK businesses to get free advice and quotes from local marketing agencies.