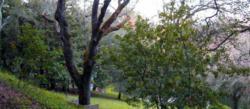 Dr. Chu's research fills an important gap in the ethnic minority literature, in particular, she conducts cutting edge research to increase the availability of culturally competent treatments and services to underserved groups.
Palo Alto, Calif. (PRWEB) April 03, 2012
Palo Alto University (PAU), a private, non-profit institution announced today faculty member Joyce Chu, Ph.D. has received the American Psychological Association (APA) Division 12 Samuel M. Turner Early Career Award for Distinguished Contributions to Diversity in Clinical Psychology on the basis of her exemplary contributions in diversity training and research. Nominated by senior faculty members Larry Beutler, Ph.D., Bruce Bongar, Ph.D. and Stanley Sue, Ph.D., Dr. Chu has played an important role in integrating diversity competencies throughout the PAU Ph.D. curriculum, and serves as a diversity expert in the Bay Area by providing training and consultation on culturally congruent service provision to several community mental health organizations. She is an Assistant Professor of clinical psychology at PAU and co-leads the Multicultural Suicide Research Center and the Ethnic Minority Mental Health Research Group at PAU, where her work is focused around depression and suicide in ethnic minority adult and geriatric populations.
"Dr. Chu is well-deserving of this award because of her exemplary work in the area of diversity," said Dr. Bongar. "We believe that Dr. Chu has created a truly innovative training program that promotes diversity education and recruitment in the clinical psychology field. Additionally, her research fills an important gap in the ethnic minority literature."
Over the past three years on a national level, Dr. Chu has created an award-winning doctoral-emphasis training program that prepares clinical psychologists to lead a transformation in the service of diverse underserved communities in the public mental health sector. Dr. Chu is the Director of this "Diversity and Community Mental Health"(DCMH) emphasis program. The program was recently awarded the most "innovative program in diversity" from the National Council of Schools and Programs of Psychology (NCSPP) and the APA's Board of Educational Affairs. Joyce is also co-principal investigator of a 1.6 million dollar grant from the California Department of Mental Health to train and administer stipends in the amount of over $20,000 per DCMH program student. The purpose of this training grant is to incentivize future clinical psychologists to serve diverse individuals in community mental health. Under Dr. Chu's leadership, the DCMH program has recruited 35 doctoral students over the course of three years, 71% of whom are ethnic minorities poised to serve the diverse communities they represent. Thus far, over $500,000 has been distributed in scholarship money.
"In tandem with her outstanding diversity training efforts, Dr. Chu has been nothing short of stellar in her research endeavors," added Dr. Sue. "Dr. Chu's research fills an important gap in the ethnic minority literature, in particular, she conducts cutting edge research to increase the availability of culturally competent treatments and services to underserved groups – specifically for geriatric and Asian Americans. Dr. Chu takes a unique approach to this well-known issue by examining the basic influence of cultural constructs on depression expression, and looking at ways to improve service delivery and referral processes around mental health."
Adds Dr. Beutler, "Not only does Dr. Chu have an impressive research record, but she has also co-developed a new program of research that will make a crucial impact on the field of diversity and suicide. Despite important differences in suicide presentation and risk among ethnic and sexual minority groups, cultural competency in the prediction of suicide has typically been left out of systematic risk assessment practices."
Along with Peter Goldblum, Ph.D. and Dr. Bongar, Dr. Chu has developed the Cultural Assessment of Risk for Suicide (CARS) tool to guide the researcher or clinician in the task of incorporating cultural differences in risk assessment efforts for ethnic and sexual minority individuals. Her diversity suicide work is theoretically grounded and will assist culturally competent suicide risk assessment and management.
"I am honored to be recognized in this way," said Dr. Chu. "I am grateful to have had such excellent mentors in my PAU senior faculty members and look forward to many more years working together and making a difference in underserved communities."
Dr. Chu earned her BA and MA in psychology at Stanford University, her Ph.D. in clinical psychology from the University of Michigan, and did a postdoctoral fellowship at the University of California, San Francisco. She has been published in several of the top journals in the psychological field, including several peer-reviewed articles in premier APA journals such as The Journal of Consulting and Clinical Psychology, The Journal of Abnormal Psychology, Professional Psychology: Research and Practice, and the Asian American Journal of Psychology. She has also published several book chapters on topics related to Asian American psychology.
For more information about Palo Alto University, please visit us at http://paloaltou.edu.
About Palo Alto University
Founded in 1975 as the Pacific Graduate School of Psychology, Palo Alto University (PAU) is dedicated to reducing suffering and improving lives through education and research in psychology, clinical training and practice in a diversity of cultures, and service to communities around the world. PAU offers classes with renowned faculty and impressive clinical training resources in seven degree programs, ranging from Bachelor level to Ph.D. The programs include a consortium with Stanford's Department of Psychiatry and Behavioral Sciences for a clinical doctorate degree (Psy. D.), and a joint program with Golden Gate University for dual J.D./Ph.D. degrees. The University's faculty is ranked among the top 25 schools and universities for research productivity out of the 166 APA-accredited clinical psychology Ph.D. programs. Through the University's own Kurt and Barbara Gronowski Clinic, PAU offers its students the integration of research and hands-on clinical practice in culturally informed assessment and treatment of mental health. As a benefit to the larger community, the Clinic offers its services regardless of the client's ability to pay. PAU also performs collaborative research and in-kind clinical services at the Department of Veterans Affairs facility in San Francisco, the VA Palo Alto Health Care System and the VA's National Center for PTSD in Menlo Park, as well as provides in-kind services at more than 60 different community agencies.