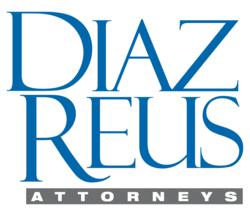 "When we became suspicious of the affidavits, we pulled filings in other Florida cases involving Palace Resorts and found nearly identical affidavits had been filed in many cases,"
Miami, Florida (PRWEB) April 07, 2012
The Florida Supreme Court has agreed to hear an appeal from Shahla Rabie Cortez, the alleged victim of a 2006 rape at Palace Resorts Hotel in Cancun, Mexico. Rabie seeks to have her international sexual assault case (Case number 08-60103CA04, dated October 6, 2008, Circuit Court, 11th Judicial Circuit, Miami-Dade, Florida) tried in Miami according to Diaz Reus & Targ partners Michael Diaz, Jr., Gary Davidson, and Carlos F. Gonzalez and associate Xingjian Zhao represent Rabie.
According to the initial petition to the Florida Supreme Court (Case number SC11-1908, dated April 4, 2012), Rabie, a California resident, had booked a vacation at the Moon Palace Golf and Spa Resort in Cancun. While having a massage at the resort spa, she was allegedly sexually assaulted by the male masseuse. She reported the assault and underwent a physical exam in Mexico. After returning home, Rabie sued Palace Resorts, Inc. and related companies in Miami.
The defendants successfully moved to dismiss the charge, claiming the suit should be filed in Quintano Roo, Mexico. A divided Miami appellate court affirmed the trial court's decision. However, a dissent by Judge Leslie Rothenberg citing the filing of false affidavits by the Palace Resorts' defendants; the Constitutional right to fair treatment for all citizens by state court systems; and the challenges Rabie would face in the Mexican justice system, signaled the importance of this case, reported Davidson.
"When we became suspicious of the affidavits, we pulled filings in other Florida cases involving Palace Resorts and found nearly identical affidavits had been filed in many cases," said Davidson. "When questioned about the affidavits in deposition, the Florida defendants' chief operating officer eventually confessed that critical statements in the affidavits were false."
Davidson added that the Diaz Reus legal team had established that Miami is the operational, managerial, and marketing center for the entire Palace Resorts group. "It is where customer complaints are routinely investigated and refunds issued, and is the record-keeping center for the Mexican Palace Resorts hotels," he said. "Why would this not be jurisdiction for a lawsuit when the three defendants are not only doing business in Florida, but are headquartered virtually down the street from our courts here in Miami?"
Gonzalez added that the Florida trial court expressed little interest in protecting the rights of Rabie. "The Constitution provides that every state's legal system must treat any U.S. citizen, regardless of where they live in the U.S., equally," he said.
Judge Rothenberg's dissent also raised the issue of how Rabie would be treated by a Mexican court. When giving testimony in a civil case being heard in Mexican courts, for example, it is not permitted to have counsel present. "This alone argues the inadequacy of Quintana Roo as a forum to address Rabie's claims," said Davidson. "It is wrong to force a woman who was allegedly raped in a foreign country to go back to that country to litigate against the people who permitted this crime to be committed."
Summing up the case, Gonzalez said, "The trial court wanted this case tried in Mexico. The Florida Supreme Court is now going to decide whether that decision was correct."
About Diaz Reus & Targ
Diaz Reus & Targ's global attorneys, solicitors, and foreign legal consultants represent businesses in established and emerging markets and governments and individuals worldwide. With experienced lawyers in Latin America, Asia, Europe, and the Middle East, the firm is uniquely suited to handle a wide range of commercial, business, and financial transactions across international borders. Diaz Reus & Targ lawyers have experience in government relations, trade, compliance, customs, tax, and immigration matters, as well as internal investigations, litigation, and arbitration. The firm operates offices in Miami and Orlando, Florida; Caracas, Venezuela; Shanghai, China; Dubai, U.A.E.; Frankfurt, Germany; Bogota, Colombia; Panama, Republic of Panama; Mexico City, Mexico; Buenos Aires, Argentina; Santiago, Chile; and an affiliate office in Sao Paulo, Brazil. For more information, visit http://www.diazreus.com.