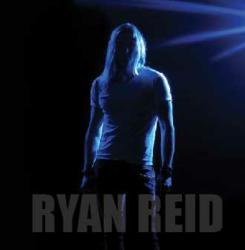 Reid's "Light It Up" is one of the best written rock records to come out of Oklahoma.
Stillwater, Oklahoma (PRWEB) April 06, 2012
Upon arriving home from a musical stint in New York, Tough Record's recording artist, Ryan Reid, is releasing his debut record, "Light it Up," on April 3rd. Reid's passion is to create a distinctive type of rock that creates fans of all ages. The entire record, written by Reid, is a culmination of soul, blues, and full-energy rock designed to bring the influences of music legends of the past and present into one package. "Light it Up" definitely showcases Ryan Reid's true to life songwriting ability with songs ranging from spiritual warfare to battling addiction to believing in yourself till the end.
As a native of Stillwater, Oklahoma, Ryan Reid's insatiable taste for rock and the blues have created a project that will leave fans begging for more. Ryan Reid and band are on the "Light it Up" tour. This is one rock show you don't want to miss!
Photos, Bio, and other information about Ryan Reid's "Light it Up" tour are available at
http://www.ryanreidmusic.com and http://www.flatlandentertainment.com.
Tough Records, Stillwater, OK is a record label working with artists across the USA.
http://www.toughrecords.com.
"Light It Up"

Written by Ryan Reid
Produced by Greg Pearce
Recorded at Flatland Recording Studio
BMI, Ryan Reid
1. The Perfect Drug (Light it Up)
2. Mercy Me
3. Never Let Go
4. Believe
5. I Am
6. Save Me
7. Always
8. Eat Your Heart Out
9. Sometimes It's Real
10. Too Far Gone
11. Bring It On
If you'd like more information about Reid or his new release 'Light It Up', or to schedule an interview with Ryan, please call Kim Pearce at 405/780-7377 or email kim(at)flatlandentertainment(dot)com
Contact: Ms. Kim Pearce
Tel. 405/780-7377
Cell Phone: 405/334-7615
Email: kim(at)flatlandentertainment(dot)com