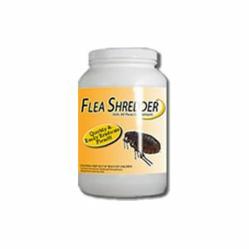 Treatment by exterminators can cost hundreds or thousands of dollars and is unnecessary if you have Flea Shredder in most cases. The only exception would be when wild animals such as a possum have moved under your house with massive fleas.
(PRWEB) April 06, 2012
Flea infestations are annoying and expensive says Planet Amazing researcher Justin Douglas. What people may not realize is that left untreated, flea infestations can grow in the yard and the home to massive levels, with literally thousands of fleas. This type of problem can be caused by outside influences such as wild animals or mice, he says, and must have additional treatment beyond the typical pet flea treatments.
"There are many reasons fleas come into your home, and it's great to understand the problem so you can treat it correctly," Mr. Douglas says. "For example, fleas can come from mice living in your house. People sometimes tolerate mice but then wonder about where the fleas come from. Fleas can come from an animal living under your house. It is possible for wild animals living under the home such as possums to cause a flea epidemic in a yard in a period of only two months."
It may be difficult to determine if the problem is caused by a wild animal under your home, but some exterminators have a method to place a cage underneath the house and thereby tell if a possum have set up camp, Mr. Douglas says. The fleas can still be temporarily treated with Flea Shredder from Planet Amazing but the possum must be removed to get permanent results.
Planet Amazing is committed to providing non-toxic solutions for problems like flea infestations and other insect outbreaks, and the report "How To Get Rid Of Fleas In Your Home" reminds pet owners and homeowners that the use of traditional chemical flea treatments including exterminators is discouraged because the chemicals used are poisons that kill fleas but can also have an adverse effect on your pets, children, birds and wildlife. "Your exterminator can spray your entire yard with a toxic chemical and kill all the fleas, and then you wonder why the birds are all gone," says Mr. Douglas. "Planet Amazing non-toxic flea treatments like Flea Shredder do this without using poisons."
"Another problem with exterminators is the cost," says Mr. Douglas. "Treatment by exterminators can cost hundreds or thousands of dollars and sometimes must be repeated to be effective. Exterminators have to charge you a lot so that they can make a profit. At Planet Amazing, we want to give you the tools and treatments to safely and cheaply solve the problem yourself."
Fleas can build up a resistance to chemical treatments, but Planet Amazing microcrystals in the Flea Shredder non-toxic flea treatment are not a chemical and work the same way every time, says Mr. Douglas. There is no way for insects to develop a resistance.
For more information or to buy Flea Shredder, visit the Amazon.com page.
About Planet Amazing
Planet Amazing is inspired and united by the people of the world to care for the people and the environment. Planet Amazing embraces research and science - bringing innovative ideas, products and services to advance the lives and well-being of people. Employees of the Planet Amazing family of companies work with its partners in order to touch the lives of people every day, throughout the world.