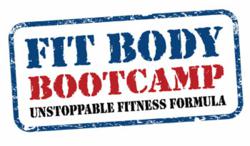 "If everyone joins in and does their part, we can make Baltimore a much healthier and fit city".

Timonium, Maryland (PRWEB) April 08, 2012
Baltimore Fitness expert Jeff Sherman has made it his mission to get Baltimore out of the top 10 fattest cities in the U.S. in 2012. Jeff says, "I can't do this alone. I need everyone's help to make this happen".
Jeff already helps more than 200 people through his local Baltimore Fitness Boot Camp located in Timonium, Maryland. He also has over 5,000 subscribers to his local Baltimore fitness blog http://www.neverstoptraining.com. Although this is a lot of people Jeff claims that it is not nearly enough to reach his mission.
So in an effort to do so, Jeff created his Baltimore Fit Body at Home DVD and is giving it away for free. To join in on his mission and help get Baltimore out of the top 10 fattest cities, go to http://www.fitbodyathome.com and use the coupon code Baltimore. All he asks is that you cover his cost on shipping.
Jeff says, that if he can reach enough people and can motivate them and inspire them to take action then everyone else will do the same making Baltimore a much more healthy and fit city! Jeff is passionate about this mission and urges everyone to take action, get his DVD and do their part in getting Baltimore Fit!