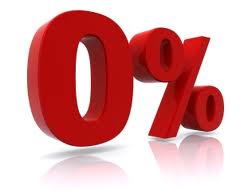 "Families simply can't keep up with 'roadrunner' prices while bringing home 'turtles pace' wages," says Faust.
Charlotte, North Carolina (PRWEB) April 10, 2012
"In discussing the cost of living index and inflation, one must put the issue in its proper framework, the last 40 years. Simply put, there are three economic realities that have left the American consumer far behind in the race against inflation and they are as follows:

Wages have been flat in relation to the cost of living index since 1970. For example, the price of gas in 1970 was $0.36 cents/gallon and the average yearly salary was $8K. Today, gas is over $4/gallon (a 1000% increase since 1970) however, the average yearly salary is only $40K (a 500% increase since 1970).
In 1970, the average price for a new home was $26K, compared with today's average price of $233K. Again, nearly a 1000% increase, while wages have only increased 500%.
Since the financial crisis of 2008, American's have been unable to supplement their income by accessing credit. Prior to the collapse, most consumers were able to double their income by way of cash-out refinancing, charging credit cards, taking out student loans, and selling stock.
It was an economic party that left the average American with a financial hangover. Nearly half of our spending power was built on debt. Those days are long gone," say's Restore Mortgages founder, Duane Faust.
According to Reason.com, if you throw in the possibility that the mortgage interest tax deduction may also be eliminated due to $15T in national debt, it's not hard to foresee that the American people only have a nightmare to look forward to. "Families simply can't keep up with 'roadrunner' prices while bringing home 'turtles pace' wages," says Faust.
"Although the economic outlook is bleak, there is a way out. The "Zero Percent Mortgage Proposal for all homeowners" submitted by Restore Mortgages to The White House and Federal Reserve. The Restore Mortgages loan product will save 48 million homeowners $800/month to $1400+/month if they refinance their homes at 0% - paying off car notes, credit cards, and other interest yielding expenses. The added disposable income would spur consumer retail spending and make affordable the basic staples of life that have become out of reach for millions of Americans," says Faust.
The Zero Percent Mortgage, supplementing wages, will allow Americans to do something they haven't done in 40 years without access to credit, keep up with inflation. This will translate into investments, increased college enrollment, entrepreneurship, home expansions and health related resources/expenses for aging loved ones. There is a way to catch the roadrunner, zero percent mortgages for all homeowners.