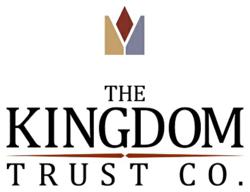 We depend on feedback from our clients, and one topic which kept surfacing was our website and making it more user friendly
Murray, KY (PRWEB) April 10, 2012
Added graphics and drop-down menus are just two of the recent additions. And, while those enhancements may be more attractive to those surfing the web, Kingdom Trust president Doug Lawson is more concerned with the ease with which current clients can navigate the site.
"We depend on feedback from our clients, and one topic which kept surfacing was our website and making it more user friendly," said Lawson. "We believe these changes are major steps forward and we'll continue to make improvements to better serve our clients."
Kingdom Trust Company, a South Dakota registered Non-Depository Trust Company, is one of the country's fastest growing qualified independent custodians. Kingdom Trust's primary market is alternative asset investments, which are an emerging wealth-building tool.
"We believe if we can educate a potential clients as to the depth and breadth of alternative assets available to them and the advantages of a dynamic tool like the Self-Directed IRA, they will more than likely become a client," said Lawson.
In the coming weeks, Kingdom Trust's website will add to its learning center, including videos and white papers. However, the most anticipated to the Kingdom Trust Company website will be on-line account opening tool, according to Lawson.
"On-line account opening will be a major step forward for us and one which will separate us from other investment custodians," Lawson explained.