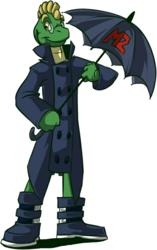 "It's nice to see the medical community helping out in placing these veterans in positions when they come back from overseas. The Healthcare industry is once place where the jobs are there, so there are a lot of great opportunities for everyone."
Seattle, WA (PRWEB) April 12, 2012
March heralded an important new landmark in the economic recovery as the country's situation report announced that the unemployment rate was at a new three year low of 8.2%. (bls.gov, 4/6/12) Yet, many were unsure of how to view the latest numbers from the Labor Department. Early prognostications had estimated a bigger dip in unemployment. But were those expectations realistic or merely setting the nation up for disappointment? What was once an unemployment free-fall has leveled off; and the economy has been able to add well over a half a million new jobs in just the last three months alone. (nytimes.com, 4/6/12) While some have seen this as a merely slight tick down from last month, watching the unemployment rate dip below pre-recession levels is a welcome sight to job-seekers across the nation.
Earlier this month First Lady Michelle Obama made an important announcement which addressed the growing concerns that returning veterans are coming home to an already over stressed job pool in spite of their obvious qualifications to potential employers. There is little doubt that returning veterans and their spouses have valuable and marketable skills. However, they are faced with great difficulties when applying for civilian positions that may require long-term commitments while one or more family members are still serving in the military, or when dealing with a chronic disability. However, companies nationwide are addressing this issue by committing to setting aside employment opportunities which will cater to veterans and their spouses needs specifically over the next few years. According to the announcement this new effort will offer positions that are in proximities near military housing facilities, including providing access to work-at-home positions as well.
These employment opportunities and their sponsoring corporations will be incorporated into the Military Spouse Employment Partnership (MSEP). Launched last summer by Dr. Jill Biden, over a hundred civilian companies have partnered with this Department of Defense team focused on it's commitment to finding new ways of helping military spouses overcome their unique obstacles in finding employment.
Healthcare companies such as TriWest Healthcare Alliance have committed to hire at least 10,000 veterans and military spouses by 2014. Quality Contact Solutions is women owned company with its roots in the medical field. They have committed to creating a hundred and fifty in home business-to-business (B2B) marketing and communication jobs for military spouses over the next two years in the healthcare industries as well as for telecommunications.
John Burkhardt, Managing Director of MedZilla.com had this to say, "It's nice to see the medical community helping out in placing these veterans in positions when they come back from overseas. The Healthcare industry is once place where the jobs are there, so there are a lot of great opportunities for everyone. It's important to see these companies standing up and taking a leading role."
According to BLS statistics gathered by SkillPROOF, an internet employment intelligence solutions firm, online labor has been increasing as well over the past three months. According to President and CEO Henning Seip, "The increases suggest a robust expansion of online labor demand ahead." (http://community.ere.net, 4/3/12) The medical industry has been taking notice and making it's online presence known. Major health companies have been taking advantage of social media outlets and using them to reach out to consumers and job seekers alike.
Recently pharmaceutical giant, Bayer Corp. has been found joining the ranks of Pinterest, showing that even the healthcare industry is making attempts to appeal to the social media generation. The corporation's area has four bulletin boards which have information on the scope of the company as well as potential areas of interest to consumers such as innovations and sustainability. There is also a forum available for consumers to discuss areas of interest such as Stem Cells. (http://storify.com, 4/6/12)
"[Social Media] has really become a legitimate way of connecting with, not only your consumer base, but with other businesses now. You have to know what you're doing and do it right. There is a right way and a wrong way; and slowly but surely businesses are starting to figure that out. Just as you wouldn't go into an interview or a shareholder meeting unprepared, social media has it's etiquette," says Del Johnston, Manager of Client Relations at MedZilla.com. "They've realized that the next generation of stock holders are out there looking them up and checking their businesses out online before they've even set up a meeting. Online presence matters now; networking matters. What used to be 'for kids only', is now being used to connect major corporations with their target audiences: their clients."
According to the Bureau of Labor Statics the Healthcare industry has consistently accounted for one in five jobs overall in the first three months of 2012. This exceeds job growth throughout most of last year according to experts in the medical field. (nursing.advanceweb.com, 4/2/12) According to Forbes, the two industries that show the most interesting signs of growth are Healthcare and IT; and the number of IT jobs posted at the end of 2011 increased by more than 117%. Healthcare employment listings in the second half of 2011 continued to out-pace the first half tremendously according to their numbers. The top three job titles were Medical Assistants, Pharmacy Techs and Registered Nurses. Forbes experts agree that social networking is becoming the new go to place for job searching in today's digital environment. (forbes.com, 4/5/12)
Rhonda M. Zaleski, MS, RN, CHPN, who is the corporate director of nursing, responsible for recruitment and workforce planning for the University of Pennsylvania Health System said, "The market for nurses with BSNs and those advancing their education are strong. In fact, nursing positions account for almost 50 percent of all open positions at Penn Nursing. Experienced nurses going back to school, embracing technology and seeking interest in nursing leadership in both clinical and administrative [areas] have a high potential for advancement."
About MedZilla.com:
Established in mid-1994, MedZilla is the original and leading web site to serve career and hiring needs for professionals and employers in biotechnology, pharmaceuticals, medicine, science and healthcare. The MedZilla jobs database contains about 7,500 open positions. The resume database currently contains over 295,000 resumes with 26,500 less than three months old. These resources have been characterized as the largest, most comprehensive databases of their kind on the web in the industries served.
MedZilla(R) is a Registered Trademark owned by MedZilla Inc. Copyright (C)MedZilla, Inc. Permission is granted to reproduce and distribute this text in its entirety, and if electronically, with a link to the URL http://www.medzilla.com. For permission to quote from or reproduce any portion of this message, please contact MedZilla, Inc. at press(at)medzilla(dot)com
Press Inquiries
Contact: MedZilla, Inc.
Phone: (360) 657-5681
press(at)medzilla(dot)com