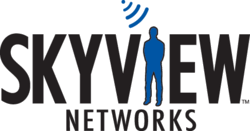 Skyview's F.A.S.T. Automation is a tool we can use to grow our network.
Phoenix, AZ (PRWEB) April 11, 2012
Skyview Networks, play-by-play broadcast specialist, announced today the release of its newest broadcast solution: F.A.S.T. Web Automation. The system debuts break-specific commands, in place of relay technology, and utilizes a web interface. It will first roll out to its Major League Baseball (MLB) partners in spring 2012. This web version increases network broadcast success and allows affiliates access to game logs from anywhere an Internet connection is available, with no software to install.
"Skyview's F.A.S.T. Automation is a tool we can use to grow our network. For the affiliate it makes clearing games easier and keeps cost down. In turn, this gives us greater clearance of our games and our ancillary programming," said Marc Garda, director of broadcasting for the Pittsburgh Pirates. "With F.A.S.T. we are satisfying needs of our current affiliates and attracting interest from potential affiliates."
F.A.S.T. Web Automation moves forward from the current relay technology used for network broadcasts and instead utilizes break-specific technology: each advertisement break (local, ID or network) has a break-specific command. This new model keeps network stations on format, decreasing the possibility of missed breaks, covered breaks or late rejoins.
"The new F.A.S.T. Web Automation is great new technology. With many of our other daily services going cloud based, it is nice to add our play-by-play to the list. With its ease of use, reporting options and peace of mind in how the games execute it allows us to go automated comfortably," said of Brian Jewett, operations manager of Team 1010 KXPS-AM, Palm Springs.
Select Skyview Networks MLB partners have first access to the web-based affiliate automation system. F.A.S.T. Web Automation eliminates the need to hire and train board operators and integrates seamlessly with Skyview Networks' next generation satellite receivers. Schedules and audio are automatically updated to the satellite receiver through the automation web portal, easing workload and widening the window for schedule updates. For stations, going web-based provides immediate real-time access to logs and as-played reporting. For franchises, the automation offsets station costs associated with broadcasting its play-by-play programming.
"We are thrilled to release our F.A.S.T. Web Automation to our partners," said Ken Thiele, president of Skyview Networks. "We pride ourselves on creating solutions that push technology to the next level. There has been a need in the industry to upgrade the relay system to a more reliable and efficient solution. We are confident our partners will find the value in F.A.S.T., and we look forward to its implementation this MLB season."
For more information on Skyview Networks' Affiliate Web Automation and its full package of broadcast solutions, please visit http://www.skyviewnetworks.com/services.
About Skyview Networks
Skyview Networks currently provides the broadcast services for over 50 professional and 50 collegiate sports organizations and produces and delivers Arizona News Radio and California Headline News. Founded in 1995, Skyview is based in Scottsdale, Arizona, and focuses on providing broadcast network solutions to professional and collegiate sports and syndicated radio. Skyview's services include satellite distribution, full network automation, affiliate relations, inventory management systems and advertising solutions for radio, television, print, signage and web. For more information, visit http://www.skyviewnetworks.com.