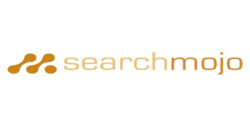 Google Grants are fantastic opportunities for non-profit organizations. It's surprising how few charities are aware of this enormous free advertising opportunity.
Charlottesville, VA (PRWEB) April 11, 2012
Back by popular demand, full service search engine marketing firm, Search Mojo is hosting a non-profit marketing webinar with GuideStar, a non-profit organization that provides information to advance transparency and encourage charitable giving. In this webinar, Lauren Kade, Junior Account Manager with Search Mojo, and Diana Hand, Marketing Manager of GuideStar, will review the remarkable benefits of the Google for Nonprofits program. This program gives nonprofit organizations thousands of dollars in free advertising every month. Kade and Hand will demonstrate the best practices for the application process and implementation of Google Grants. The How to Make the Most of Google Grants & Free Ad Dollars webinar will be held on Thursday, April 19th, at 2:00 p.m. ET.
"Google Grants are fantastic opportunities for non-profit organizations," said Kade. "It's surprising how few charities are aware of this enormous free advertising opportunity. So many charities are struggling right now, and these advertising grants could make a great impact and help charities reach out to potential volunteers and donors."
During this webinar, experts from Search Mojo and GuideStar will review the best practices for applying to Google Grants and how to leap from the $10K spend level to $40K per month in free advertising. This webinar will include case study data and specific client examples to demonstrate these tips.
The presentation will cover the following topics:

What are Google Grants?
Who is Eligible?
Best Practices for the Application
Working With GuideStar
Making the most of the Grant
o Case Study Examples

How to jump from the $10K to $40K level
The presentation is designed for:
Marketing professionals within and working with non-profit organizations will find the content of this webinar helpful. Google Grants are limited to charitable and non-profit organizations.
Online registration for the webinar is available here.
About Lauren Kade
Lauren Kade is a junior account manager at Search Mojo, a full service search engine marketing agency located in Charlottesville, VA.  A Google AdWords Certified Professional and a Microsoft Advertising Accredited Professional, Lauren manages both SEO and PPC accounts.  Her clients have included Taco Bell, Guide Star, Consumer Products Safety Council, John Theurer Cancer Center and Mary Baldwin College. Lauren first discovered her interest in search marketing as an advertising intern at the American Red Cross. Lauren is a James Madison University graduate with a degree in marketing. You can follow her on Twitter as @LLKade.
About Diana Hand
Diana Hand joined GuideStar in 2010 and serves as the marketing manager, in charge of the development and implementation of messaging and marketing plans for all GuideStar products and programs. Diana comes to GuideStar with an advertising background from Porter Novelli Public Services. She's experienced in account and project management, as well as client and partner relations, for a variety of focus areas including consumer, business-to-business, nonprofit, and public awareness campaigns. Diana earned a bachelor's degree in Communications, with a Public Relations concentration, and a minor in Marketing and Advertising from Virginia Tech.
About Search Mojo
Search Mojo specializes in lead generation through search engine marketing services. Founded in 2005, Search Mojo uses the latest information and techniques to help companies improve their organic search engine rankings as well as improving pay-per-click advertising performance in search and Facebook advertising. Learn more about Search Mojo at http://www.search-mojo.com or read our blog, Search Marketing Sage, at blog.search-mojo.com.