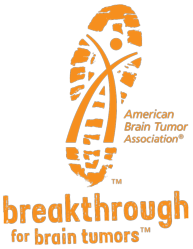 (PRWEB) April 13, 2012
The American Brain Tumor Association (ABTA) has announced the date and location for its inaugural New York City "Breakthrough for Brain Tumors" 5K Run/Walk. The all-ages event will take place on Saturday, November 10, 2012 at Hudson River Park, Pier 84, in New York City, and will feature a chip-timed, certified 5K (3.1 mile) run followed by an untimed walk.
This is the ABTA's first expansion of the its signature "Breakthrough for Brain Tumors" 5K beyond its home city of Chicago, where it has hosted national 5K events since 2006. The annual Chicago "Breakthrough for Brain Tumors" 5K, which last year raised more than $1,000,000, will be held on Saturday, May 12, 2012.
"Over the years, we've heard from so many people who have expressed a desire to take part in our 5K, but who were unable to travel to Chicago," explains ABTA President & CEO Elizabeth M. Wilson. "This expansion of the Breakthrough for Brain Tumors 5K allows more members of the brain tumor community to show their support and commitment to the cause. The growth of the event will also allow the ABTA to develop new programs, fund new research and address the increasing needs of brain tumor patients and their families."
New York City is the first of several new "Breakthrough for Brain Tumors" cities, with additional locations scheduled to be announced throughout 2013.
Registration for the New York City Breakthrough for Brain Tumors 5K Run/Walk is now open at http://www.breakthroughforbraintumors.org. The registration fee is $35 for adults and $15 for children 6-12 years old. Children under 6 may participate for free. For more information, call the ABTA's toll-free Event Line at 1-800-886-1281 or email events(at)abta(dot)org.
ABOUT THE AMERICAN BRAIN TUMOR ASSOCIATION
Founded in 1973, the American Brain Tumor Association (ABTA) was the first national nonprofit organization dedicated solely to funding brain tumor research. For nearly 40 years, the Chicago-based ABTA has provided critical funding to researchers working toward breakthroughs in brain tumor diagnosis, treatment and care, and is the only national organization providing comprehensive resources that support the complex needs of brain tumor patients and caregivers. For more information, visit http://www.abta.org.
# # #