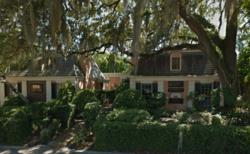 During times of change, the only organizations that thrive are those that are eager to interact and change as well, and that only happens when individuals take brave steps forward.
Tampa, Florida (PRWEB) April 12, 2012
Atlantic Health Solutions is pleased to announce the opening of their new larger location. After over a decade of providing expert medical billing and coding, operational and marketing services to diagnostic radiology and radiation oncology facilities across the country, the company has outgrown itself and has relocated.
Now located at 1402 Swann Avenue in Tampa, Florida, Atlantic Health Solutions' staff is excited for this and other new ventures that 2012 has brought. Atlantic Health Solutions started with one computer, one cell phone, one fax machine and one person in 2001, and has transformed into a fully functioning and reputable medical billing and coding, marketing and operational firm with a strong family atmosphere of over 200 staff members.
Atlantic's CEO Chris Christenberry's vision for his company was bright but has undergone a series of tremendous changes since its conception. Overcoming industry turmoil and challenges, Atlantic's new departments and team members have added depth, experience and innovation to the company. New initiatives and capabilities have allowed Atlantic Health Solutions to confidently conquer new frontiers tuned techniques for revenue cycle management reiterate success in medical billing and in healthcare marketing. New partnerships with radiology facilities from Wall Street in Manhattan to Main Street in Leesburg force operations to improve daily. Finely coding and their sister company, Save On Medical is quickly growing into the premier resource for price shopping and booking healthcare services online.
Learn more about Atlantic Health Solutions and Save On Medical by visiting their websites and blogs.
About Atlantic Health Solutions
Founded in 2001 by Chris Christenberry Atlantic Health Solutions' mission is to set new performance standards when providing revenue cycle management and practice management services to physicians in both the hospital and outpatient setting. Atlantic Health Solutions achieves this through its rich experience in the industry, various technologies, transparency, and our consistent approach to quality. Atlantic Health Solutions provides billing, collection and practice management services to more than 50 radiology and radiation oncology facilities throughout the US and has helped clients streamline their practice operations, reducing overhead and increasing profitability.
About Save On Medical
Save On Medical is a premiere resource for patients when it comes to shopping for and booking medical services; it also enables physicians to reach the patients in the increasingly popular price-sensitive market. Patients are able to search for medical services by price, quality and convenience with the help of the SOM Docometer. By comparing average costs of services in the area, Save On Medical allows for pricing transparency in the health care market, which enables the patient to decide what is important to them when it comes to their care. In the same way that travel sites such as Hotels.com and Travelocity work, Save On Medical provides the patient with all of their options, then helps them to easily schedule appointments and pay for the service stress-free and at a fraction of the price.