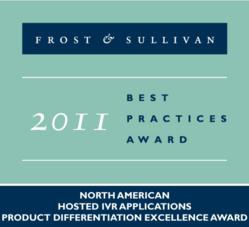 Our new solution will provide a faster, more convenient, and more personalized way for New York Times customers to manage subscriptions.
Reston, Va. (PRWEB) April 16, 2012
New York Times subscribers will soon get more personalized, faster self-service through a new customer service system developed and operated by Contact Solutions, a leading provider of cloud-based customer self-service solutions. The new system supports the New York Times Company's initiatives to continually achieve high levels of customer satisfaction while carefully managing expenses in today's increasingly competitive media industry.
The new system combines interactive voice response (IVR) and text messaging to support a broad range of subscriber services including:

Check account balance
Make payments by credit card or checking account
Stop/Restart paper delivery during vacation
Report issues and take customer surveys
Get SMS text message notifications and transaction confirmations
Avoid waiting on hold by scheduling a return call from a customer service agent
"Contact Solutions and the New York Times Company share a passion for excellence in customer service," said Contact Solutions CEO Paul Logan. "Our new solution will provide a faster, more convenient, and more personalized way for New York Times customers to manage their subscriptions."
With its Customer Experience (CX) management solution, which recently won a Frost and Sullivan Best Practices Award for Product Differentiation, Contact Solutions can accurately measure, manage, and continually improve customer experience within the New York Times' IVR and SMS customer self-service system. The company developed its CX management solution based on analysis of data from billions of customer self-service transactions processed in the Contact Solutions cloud over the last ten years.
Contact Solutions continues to grow rapidly and expand its presence as a leader in the Hosted IVR market. The company set new records for both call volume and text message transactions on its customer self-service platform during the first quarter of 2012.
About Contact Solutions
Contact Solutions LLC provides solutions that continuously improve the customer experience and transform call center processes while reducing operational expenses. Guaranteed. Our clients achieve superior lifetime ROI and higher customer experience ratings for their automated solutions because, for years after initial deployment, our unique Continuous Improvement Practice keeps raising the bar on performance. Contact Solutions is one of the top five largest hosted IVR providers in North America, and received a 2011Product Differentiation Excellence Award from Frost & Sullivan for our Customer Experience (CX) Framework.