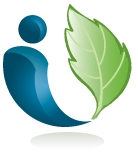 (PRWEB) April 17, 2012
LivingSenior is devoted to bringing the latest information on communities, products and senior services to their readers. Through their blog and website they provide updated articles, informational links and updates on new services to seniors around the world. Their database of assisted living communities, independent living communities and full care senior communities is growing daily. All of this information is available online at anytime day or night. However, there are some cases when LivingSenior noticed that readers may need information quickly.
Making information available to smart phone users and to a wider network of individuals and businesses became a quick endeavor for LivingSenior. Recently, they move to social media platforms became a reality when the site made their presence known on Facebook, Google+, Twitter and LinkedIn. This move has opened up social networking for the site as a whole and also to seniors seeking information quickly.
With the move to social media sites the ability to offer information on senior communities, products and services has increased dramatically. Now seniors and their family members with access to smartphone technology can use social media applications to gain quick access to the LivingSenior updates. They can also access the site through these applications to get quick information on senior communities. For example, if a family is on a senior community tour and they want to double check on what they see during the tour or report new findings from the tour than can do so within minutes of the tour itself.
The social media sites LivingSenior has linked with are updated daily with new articles, announcements and site links. If there is a new product or service then followers of LivingSenior will know quickly through applications and site update announcements. Articles are posted daily on the LivingSenior blog and article networking sites. The minute these articles are posted the update is sent out to all of the social media followers for readers to access right away. This social media step is just one of many steps towards LivingSenior becoming one of the top senior informational sites on the web.