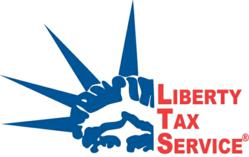 VIrginia Beach, VA (PRWEB) April 16, 2012
As the tax deadline approaches, taxpayers have the option of filing an extension request and receiving six more months to file their tax return. Individual taxpayers will file Form 4868, Application for Automatic Extension of Time to File U.S. Individual Income Tax Return by April 17th, and receive a filing extension until October 15th. Taxpayers no longer need to provide a reason for their request. Liberty Tax has extended hours at participating locations for the final filing days, and will be open until the last customer leaves.
"An extension of time to file a tax return is not an extension of time to pay any tax liability. Penalties and interest will accrue from April 17th if the tax liability has not been paid," said John Hewitt, CEO of Liberty Tax Service.
About Liberty Tax Service
Liberty Tax Service is the fastest growing retail tax preparation company in the industry's history. Founded in 1997 by CEO John T. Hewitt, a pioneer in the tax industry, Liberty Tax Service has prepared over 9,000,000 individual income tax returns. With 42 years of tax industry experience, Hewitt stands as the most experienced CEO in the tax preparation business, having also founded Jackson Hewitt Tax Service.
Liberty Tax Service provides computerized income tax preparation, electronic filing, refund loans, and online filing through eSmart Tax. Each office offers customers audit assistance, a money back guarantee, and free tax return checking.