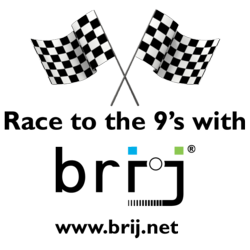 "The kind of interaction brij has provided reflects what Quest's user community is truly about."
-Stacy Muir, Quest International Users Group
Las Vegas, NV (PRWEB) April 17, 2012
Ideal for companies that are curious about new functionality or need to understand the impact a software upgrade can have on their organization, Playday™ takes the guess work out of what to expect in the latest releases of Oracle's JD Edwards World and Oracle's JD Edwards EnterpriseOne. Through self-guided scripts, created in Oracle's User Productivity Kit, COLLABORATE 12 attendees can navigate live software to experience the latest features and functionality first-hand, without the pressure. Whether you are curious about new functionality or need key individuals to understand the impact an upgrade could have on your organization, Playdays can help.
For the past few years, Oracle Gold Partner, brij Image & Information has worked with Quest International User's Group to provide this opportunity to attendees of COLLABORATE, as well as the Quest regional conferences. In addition to Oracle applications, Playday™ will also include live software from complementary third party product vendors. Among the third party products that will be available during the Playday™ are: InsightSoftware.com, Medius Software and K-Rise Systems.
Although, Playday™ is open to all end user attendees of COLLABORATE 12, we ask that you pre-register for the time in which you plan to participate. Space is limited and pre-registering secures your spot. This event will be held at one of the world's preeminent convention centers, Mandalay Bay in booth #452. Playday™ attendees will also have the opportunity to enter a drawing for a gaming system including a bundle pack. For Playday™ hours and registration, please visit http://www.brij.net/playday_registration.html.
Visit http://www.QuestDirect.org to register for COLLABORATE 12.
About brij:
brij offers the best in JD Edwards Software (ERP), implementation services, training and sales. Through our genuine understanding of customer satisfaction, brij has earned the reputation as one of the most experienced JD Edwards implementers in the United States. As a result, we've achieved the highest satisfaction ratings in the country for two years running, and have also earned several awards including: JD Edwards Partner of the Quarter - Four Times! | JD Edwards Partner of the Year | JD Edwards Mark of Excellence - Five Times! Nearly 25 years later, over 150 JD Edwards implementations and a team of consultants with 12+ years of experience with JD Edwards, we are ready to help you build your bridge to success.