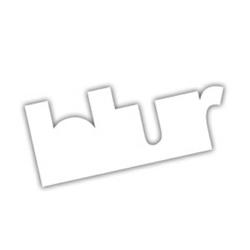 We wanted our fund raising to be the most ground-breaking model for a high-growth, networked business.
London, UK and Dallas, TX (PRWEB) April 17, 2012
blur Group, whose Creative Services ExchangeTM is changing the face of marketing procurement, today announced that it has completed a funding of $2m. In one of Europe's largest-ever angel financing rounds, blur Group has attracted investment from a high-profile group of leading business figures and high net worth angel investors.
Leaders from major global players in the retail, advertising, media, technology and finance sectors make up the group, delivering an investor profile that is groundbreaking for the industry.
The investors - including Archie Norman, currently Chairman at ITV and former CEO of Asda, which was acquired by Wal-Mart; Kevin Lomax, the founder and former chairman and CEO of Misys Plc and director at M&S; and TIm Schoonmaker, Chairman of Grapeshot Limited and ex-Chairman of Emap Advertising and ex-CEO of Odeon Cinemas Ltd, deliver significant experience at the forefront of the digital, technology and media sectors, where blur Group is driving a new model for the creative services industry.
blur Group, based in London, UK and Dallas, TX, US, has attracted over 14,000 creative professionals and agencies from 135 countries to its Creative Services Exchange. Since launch in 2010 over 300 companies have briefed 700 design, marketing, creative, art and innovation projects, with total values of these projects at just under $10m.
Philip Letts, blur Group Founder and CEO said, "In just the same way we have driven innovation in creative services, we wanted our fund raising to be the most ground-breaking model for a high-growth, networked business. These angel investors have unquestioned levels of business expertise, leadership and success in building world-beating operations. Their profile and the depth of their involvement confirm the very exciting proposition that is blur Group and its Exchange."