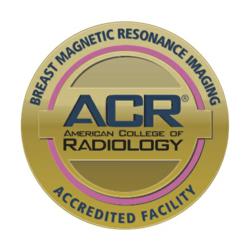 The ACR gold seal of accreditation represents the highest level of image quality and patient safety.
New York, NY (PRWEB) April 18, 2012
Rosetta has been awarded a three-year term of accreditation in breast magnetic resonance imaging (MRI) as the result of a recent review by the American College of Radiology (ACR). MRI of the breast offers valuable information about many breast conditions that may not be obtained by other imaging modalities, such as mammography or ultrasound.
The ACR gold seal of accreditation represents the highest level of image quality and patient safety. It is awarded only to facilities meeting ACR Practice Guidelines and Technical Standards after a peer-review evaluation by board-certified physicians and medical physicists, who are experts in the field. Image quality, personnel qualifications, adequacy of facility equipment, quality control procedures, and quality assurance programs are assessed. The findings are reported to the ACR Committee on Accreditation, which subsequently provides the practice with a comprehensive report they can use for continuous practice improvement.
The ACR is a national professional organization serving more than 34,000 diagnostic/interventional radiologists, radiation oncologists, nuclear medicine physicians, and medical physicists with programs focusing on the practice of medical imaging and radiation oncology and the delivery of comprehensive health care services.
Rosetta provides patients in the Manhattan area with services including diagnostic radiology, women's imaging and radiation oncology and they are accredited by The ACR in a number of other areas as well, including; Mammography, Ultrasound, Breast Biopsy, CT Scan, PET/CT Scan and MRI.
About Rosetta
Since its opening in the 1960s, Rosetta has served Manhattan with the highest quality Radiation Oncology, Diagnostic Radiology and Women's Imaging services. Rosetta was one of the city's first independently owned outpatient facilities and pioneered the definition of excellent care, technology and service. Now located at 1421 Third Avenue between 80th and 81st Street, Rosetta is accredited by The American College of Radiology and serves a vast patient population with the highest quality services. Known for their special combination of state-of-the-art technology and unparalleled patient experience, the facility is led by their onsite radiologists; Dr. Alfred Rosenbaum, Dr. Stanley Rosenfeld, Dr. Emily Sonnenblick, Dr. Ayala Rosenbaum and Dr. David Sherr.
###