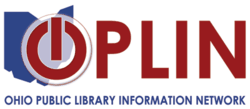 OpenDNS Enterprise is completely hassle-free
San Francisco, CA (PRWEB) April 18, 2012
OpenDNS, the world's largest and fastest-growing provider of Internet security and DNS services that deliver a safer, faster and more intelligent Internet experience to everyone, today announced the Ohio Public Library Information Network (OPLIN) is using OpenDNS Enterprise, the preferred solution of schools and libraries around the world. OPLIN, which provides free broadband Internet connection and related information services to all 251 Ohio public library systems, selected OpenDNS Enterprise because the solution allows the organization to deliver free Web filtering to 5 times more libraries than the grant-based approach it previously used.
OPLIN, which receives fiscal support from the State Library of Ohio, is tasked with ensuring that all Ohio residents have access to fast, reliable and free access to the Internet through the state's 251 library systems. The Ohio state legislature earmarks funds in the OPLIN budget to help "local libraries use filters to screen out obscene and illegal Internet materials." For many years, the OPLIN has fulfilled this requirement by distributing individual grants so libraries could choose the filtering solution that best served its needs. This independent allocation of grants could only cover 40-50 libraries per year, just 20 percent of the total number of libraries OPLIN serves, leaving the rest of the libraries in the system to pay their own way.
OPLIN's technology team knew that a centralized filtering system would offer the organization the ability to provide free Web filtering to significantly more libraries so, determined to extend the reach of their Web filtering offerings, they spent years testing and evaluating different solutions. Many of these filters didn't allow OPLIN to grant each independent library control over the way the filter would be used and none of the proxy-based solutions could accommodate OPLIN's need to preserve the originating IP addresses of each library's traffic, which was necessary for the libraries to authenticate into the information databases that OPLIN provides statewide.
Stephen Hedges, OPLIN Director, explained, "When we discovered that Networkmaine, the organization responsible for providing free broadband Internet and filtering services to schools and libraries in the state of Maine, selected OpenDNS Enterprise to serve the system's Web filtering needs, a light bulb went off." Hedges continued, "We quickly identified OpenDNS Enterprise as the filtering solution that could effectively accommodate all 251 Ohio public library systems while still allowing each library to have complete control over how, or if, the filter is to be used in their system, and without altering its originating IP address."
Since selecting OpenDNS Enterprise, OPLIN can now offer a straightforward and easy-to-use opt-in Web filtering solution to all 251 library systems in the state, "We are very pleased with OpenDNS Enterprise because it allows us to offer Web filtering at no cost to the all of the libraries we serve, and they can use it exactly how they wish," said Hedges. "Plus, we offer our libraries easy-to-understand, 1-2-3 set-up instructions. It's completely hassle-free."
In addition to flexibility, control and simplicity of use, OpenDNS Enterprise gives the libraries faster and more reliable Internet service. "Unlike proxy-based or span port appliance solutions, OpenDNS Enterprise only handles the DNS request, so instead of dealing with annoying network bottlenecks our libraries' technology teams can focus on better serving our communities."
About OpenDNS
OpenDNS is the world's leading provider of Internet security and DNS services, enabling the world to connect to the Internet with confidence on any device, anywhere, any time. OpenDNS provides millions of businesses, schools and households with a safer, faster and more intelligent Internet experience by protecting them from malicious Web threats and providing them control over how users navigate the Internet, while dramatically increasing the network's overall performance and reliability. For more information about OpenDNS, please visit: http://www.opendns.com.
About The Ohio Public Library Information Network
We are the Ohio Public Library Information Network. Our mission is to ensure that all Ohio residents have fast, free public Internet access throughout the state, as well as the use of high-quality research databases not freely available on the World Wide Web. We do this through Ohio's 251 independent local public libraries. OPLIN is headed by Director Stephen Hedges, and the OPLIN Board of Trustees. For news & views from Ohio's libraries (and more) check out the OPLIN 4Cast (http://www.oplin.org/4cast) or "What Does This Mean to Me, Laura?" (http://www.meanlaura.com/) both maintained by OPLIN staff.