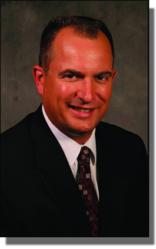 For the past 4 years some business owners have held off taking their business to market. Now is the perfect time to sell a business
Milwaukee, WI (PRWEB) April 19, 2012
Recently internet photo sharing company Instagram announced its sale to Facebook for $1 Billion dollars. Some wondered why a new company would sell after only a few years in business but Ed Krajcir, President of the Milwaukee office of Sunbelt Midwest suggests "it's the perfect time to sell a business."
Ed's top 5 reasons:
1. The Bush Tax cuts are set to expire at the end of 2012. If they do expire this means the long-term capital gains tax rate will increase in 2013 from 15% to 20% and 35% to 39.6% for upper income bracket. Waiting to sell could cost business owners tens of thousands of dollars.
2. Business profits are up. According to BizBuySell.com, there was a 3.3 percent increase in business sales in 2011 over 2010, and a 3.3 percent increase in selling price. Many business owners saw a gain in profits for 2011 which will yield a higher sale price.
3. Banks are lending again. According to CNBC.com Global corporate loan volume hit $1.64 trillion worldwide in the first half of 2011, a 50 percent jump from 2010. Forbes.com reported in a recent article that bank issued lending to sub-prime consumers jumped 41% between 2010 and 2011 hitting a four year high in December 2011.
4. Buyer activity is on the rise. Since January 1st, 2012 Sunbelt Midwest has added nearly 1000 prospects to its database. In the first week of April alone inquiries on available business went up 200% from one year ago.
5. Business inventory is still lower than pre-recession levels of 2006 and 2007. The industry as a whole is still down about 40% worth of inventory. For the past 4 years some business owners have held off taking their business to market. This back log is also receiving pressure from the baby boomers starting to retire. The combination of these two events could mean a large number of businesses for sale over the next few years. Business owners wanting to sell a business should act sooner than later.
About Sunbelt Midwest
Sunbelt Midwest is an elite division of Sunbelt, the largest organization of business brokers and M & A professionals in the world. With five offices in Minneapolis, Minnesota; Chicago, Illinois; and Milwaukee, Wisconsin, Sunbelt Midwest is a premier brokerage. The business brokers and M & A intermediaries of Sunbelt Midwest, consistently rank in the top performers of Sunbelt International. Sunbelt Midwest is trusted with coordinating all of the national franchisor relationships for Sunbelt. Because of this interaction, Sunbelt Midwest has a unique ability to market businesses throughout Sunbelt internationally. Sunbelt Midwest truly has a GLOBAL reach!