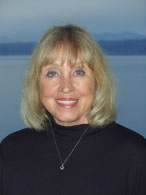 The six-year accreditation with commendation means FCM's/Cenegenics' physician training program meets the highest standards for continuing medical education by ACCME's 7 sponsoring organizations, such as the AMA and American Board of Medical Specialties.
Las Vegas, NV (PRWEB) April 24, 2012
The Foundation for Care Management (FCM), joint sponsor of Cenegenics' Physician Training & Certification in Age Management Medicine Program, received reaccreditation with commendation, the highest honor awarded and one typically reserved for top universities, announced Cenegenics® Medical Institute, the global leader in age management medicine. Having met all of the 22 criteria for reaccreditation including four criteria to confirm the program is without commercial bias, FCM now holds a six-year accreditation, ensuring Cenegenics' physician training program delivers superior-quality education with the best, measurable outcome.
This six-year accreditation with commendation means the Cenegenics Physician Training & Certification Program meets the highest standards for continuing medical education specified by the Accreditation Council for Continuing Medical Education (ACCME) and their seven sponsoring organizations: American Medical Association, American Board of Medical Specialties, American Hospital Association, Association for Hospital Medical Education, Council of Medical Specialty Societies, Federation of State Medical Boards of the U.S., Inc. and Association of American Medical Colleges.
"The ACCME congratulates you [FCM] and commends your organization for not only meeting the ACCME's accreditation requirements, but for demonstrating that yours is a learning organization and a change agent for the physicians you serve.You demonstrated an engagement with your environment in support of physician learning and change that is part of a system for quality improvement," Dr. Murray Kopelow wrote to the FCM. Kopelow is the Chief Executive of the ACCME.
The nonprofit FCM partners with the nonprofit Cenegenics Education and Research Foundation (CERF) to present a physician training program in age management medicine that continually receives—since its 2002 inception—exceptional ratings from its trainees. The program's problem-solving/case management approach, case studies testing, interaction with experts and infusion of the latest medical research/findings submitted by FCM's prestigious medical advisory board guarantee physicians can complete a training with a competency to perform.
"In addition to Cenegenics, FCM has 106 other educational partners, most of which are small rural hospitals and clinics. Being awarded this six-year reaccreditation with honors is a welcomed feather in our cap, which will mean even more hospitals turning to us for their continuing medical development programs as well as having an open door to obtain larger grants," Jeanette M. Dunn, RN, EdD, CNS, said.
Dunn is FCM's Executive Director and a 30-year educator, consultant, medical publisher, author, international lecturer and nurse entrepreneur.
Physicians can learn more about age management medicine directly by calling
Cenegenics: Dr. Michael Resnick at 702.953.1574 or Dr. Tim Patel at 702.953.1577.
Visit Cenegenics' Facebook Fan page, follow them on Twitter and get patient celebrity blogs, health tips and news on their portal site, CenegenicsPost.
For more information about Cenegenics age management medicine, please visit them online, where you can register for quick access to the online Cenegenics Healthy Aging Kit: informative Guide to Healthy Aging, Executive Summary and media excerpts.
To schedule an interview, please contact Ann Castro, Cenegenics Director of Media Relations: 702.953.1588.
About Foundation for Care Management
The Foundation for Care Management (FCM) is a not-for-profit 501(c)3 foundation, governed and advised by an active and distinguished board of healthcare professionals and recognized as an international leader in ongoing education for physicians, nurses, pharmacists and other healthcare professionals. Its mission is to provide quality, evidence-based, continuing education, including AMA PRA Category 1 Credits™ to primary care providers who want continuing education of the highest quality.
About Cenegenics
Cenegenics® Medical Institute has forged a paradigm shift in medicine, developing a proactive medical approach for optimized health hailed as "next generation medicine" and garnering worldwide media attention. Cenegenics has 21 centers with others opening in the near future: Las Vegas, Nevada (headquarters/2 centers); Charleston, SC; Boca Raton, FL; Dallas, TX; Arlington, TX; Atlanta, GA; Chicago, IL; Beverly Hills, CA; Philadelphia, PA; Washington, DC; New York City, NY; Tulsa, OK; Jacksonville, FL; Atlantic City, NJ; Houston, TX; Denver, CO; Scottsdale, AZ; Boston, MA; Miami, FL; Charlotte, NC. Cenegenics serves over 20,000 patients globally—2,000 are physicians and their families.