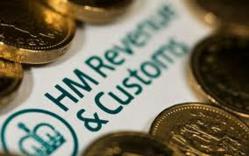 London, UK (PRWEB UK) 24 April 2012
£12.5m of annual tax refunds could be going unclaimed by workers in London construction industry, according to figures released today.
The research, conducted by RIFT a tax refund specialist, found that up to 20,500 permanent construction employees in London could be eligible for tax refunds on travel between temporary workplaces.
On a national scale, the RIFT research also shows that £180 million of annual tax refunds could be going unclaimed by workers in the UK construction industry as a whole.
RIFT tax refunds is concerned that at a time when tax-avoidance by the wealthy is in the news more than ever before, some workers on comparatively low incomes are losing out on millions of pounds they desperately need.
Unlike self-employed workers who deduct travel expenses as part of their annual self-assessment tax returns, many PAYE construction operatives like labourers, ground workers and brick layers are failing to claim these expenses back.
HMRC were further criticized after it emerged that they make £5 million from the 0845 numbers if the public must call to contact them. Worse, over £500,000 is generated from calls that do not end up being connected to an HMRC agent.
Jan Post, Managing Director of RIFT, said: "It's not just a scandal affecting honest workers in London, it's a national scandal that thousands of hard working people are missing out on tax back that is rightfully theirs while a handful of the richest people get away without paying their fair share. We estimate that there could be as much as £180 million pounds floating around HMRC that could be putting food on peoples' tables. These are people without the luxury of expensive accountants and offshore bank accounts.
"Hard working people are seeing their wage packets stretched more than ever before, and deserve to be able to a claim tax refund from HMRC. To add insult to injury HMRC then draw in millions more from people phoning them about the refunds."
A builder said: "We hear every day how we are all supposed to be 'in it together'. Money is tight at the moment, and we should be able to get back any tax that we are entitled too.
It's galling to read about the rich paying a smaller proportion of their income in tax than I do when they're earning millions."
Its no longer a secret that HMRC are holding back on tax refunds especially when you consider that they have cut back on the amount of years that one can claim a tax refund and who knows what is in store with the budget deficit the government is in right now, its possible that in the future construction workers might not be able to claim uk tax refunds.