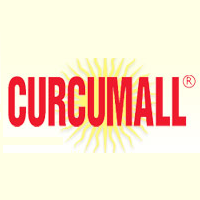 The positive impact Curcumall® has had on people's life is remarkable, and that makes us happy
(PRWEB) April 25, 2012
"We are excited to officially announce the opening of the Curcumall® Online Store," stated Aviva Rabinovich, the co-developer of the concentrated turmeric supplement.
Curcumall® is an innovative high absorption liquid extract of Turmeric and concentrated Curcumin C3®. The product was developed for over five years by health and medical scientists, and has been in the market since early 2007.
Until now, Curcumall® was being sold mostly through regional distributors and in local pharmacies and health stores. "The new Curcumall® Online Store - http://www.curcum-all.com, will enable end customers to order and purchase Curcumall® online, at competitive prices," added Aviva Rabinovich.
Studies have shown that Curcumin has outstanding antioxidant and anti-inflammatory capabilities, offering numerous health benefits. Almost 2,000 scientific research papers have been published on Curcumin, which has been found to regulate numerous molecular targets and pathways that are linked to inflammation. The natural anti-inflammatory activity of Curcumin is comparable in strength to steroidal drugs without the side effects of the later. Clinical trials of Curcumin as well as centuries of human use have shown that Curcumin intake is beneficial, safe, and does not present side-effects.
Dr. Menny Rabinovich, the developer of Curcumall®, is a molecular biologist & biochemist, and a former researcher at the Hadassah Medical Center in Jerusalem.
"Our goal and main focus developing Curcumall®, was to achieve high bioavailability without side effects," states Dr. Rabinovich. "We did exactly that with our liquid extract that is easier to ingest than any pill, is highly concentrated, and readily absorbed."
According to Dr. Rabinovich, "Most Curcumin products include piperine, an extract of black pepper that is added to enhance the absorption of Curcumin. Turmeric supplements using piperine may cause problems with pharmaceutical medications, and people who take Curcumin supplements containing piperine, have complained about gastrointestinal upset caused by the piperine. Curcumall® doesn't contain piperine while offering high absorption of Curcumin."
Research performed with Curcumall®, by the Department of Pediatric Hematology and Oncology in the Hadassah Medical Center of Jerusalem, has shown positive results. Based on the findings, oncologic patients suffering from Oral Mucositis as a result of chemotherapy are being treated with Curcumall® in the Hadassah Medical Center.
Dr. Menny Rabinovich stated that "during the last 4 years in our work with numerous patients and doctors, we have repeatedly evidenced the positive effects and health benefits of Curcumall®. The positive impact Curcumall® has had on people's life is remarkable, and that makes us happy. We hope that as many people as possible may benefit from Curcumall®."