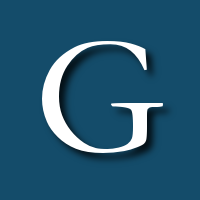 Victims of Traumatic Brain Injuries (TBI) are encouraged to contact Gilman Law LLP toll free at (888) 252-0048 for a free consultation and case review.
Naples, FL (PRWEB) April 24, 2012
The Southwest Florida Accident Injury Attorneys at Gilman Law LLP have launched a new brain injury website to provide information and assistance to families suffering with loved ones that are victims of brain damage and traumatic brain injuries. Brain damage may result from a sudden and traumatic impact with an external force such as the dashboard of a car, a sports injury, impact from violence, and more. Unfortunately, motor vehicle accidents are the primary cause of traumatic brain injury, followed by falls, violence and child abuse. Many traumatic brain injury accidents are preventable, yet they occur because of another party's recklessness, carelessness, or negligence. Individuals that have suffered a traumatic brain injury as a result of another's wrongdoing are encouraged to consult with an experienced Florida brain injury attorney that can help obtain the compensation that is deserved.
How Are Traumatic Brain Injuries (TBI) Classified
Brain injuries can be classified into mild, moderate, and severe categories. The Glasgow Coma Scale (GCS), the most commonly used system for classifying TBI severity, grades a person's level of consciousness on a scale of 3–15 based on verbal, motor, and eye-opening reactions to stimuli. It is generally agreed that a TBI with a GCS of 13 or above is mild, 9–12 is moderate, and 8 or below is severe. While the Glasgow Coma Scale is the most common system used to classify TBI severity, there are several other methods that are gaining popularity.
Signs and Symptoms of Traumatic Brain Injuries (TBI)
TBI symptoms depend on the injury's severity. With mild TBI, the patient may remain conscious or may lose consciousness for a few seconds or minutes. With moderate or severe TBI, the patient may have a headache that does not go away, repeated vomiting or nausea, convulsions, an inability to awaken, dilation of one or both pupils, slurred speech, aphasia (word-finding difficulties), dysarthria (muscle weakness that causes disordered speech), weakness or numbness in the limbs, loss of coordination, confusion, restlessness, or agitation. Common long-term symptoms of moderate to severe TBI are changes in appropriate social behavior, deficits in social judgment, and cognitive changes, especially problems with sustained attention, processing speed, and executive functioning. Small children with moderate to severe TBI may have some of these symptoms but have difficulty communicating them.
Legal Help for Individuals with Traumatic Brain Injuries (TBI)
Victims of traumatic brain injuries (TBI) are encouraged to seek legal help from an experienced Florida Brain Injury Attorney immediately. Often times, claims for these types of situations are time sensitive; thus, it is important to begin documenting your brain injury symptoms immediately. If our Southwest Florida Brain Injury Lawyers can help, please call our office toll free at (888) 252-0048 for a free consultation and case review.
To read more about traumatic brain injuries in Florida, visit the Florida Accident Injury Law Firm website.