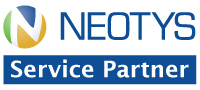 We are proud to have received Neotys Certified Partner status to bolster our existing QA testing services to our clients
Herndon, VA (PRWEB) April 27, 2012
FaSur Technologies employees have successfully completed the advanced training program to receive Neotys Expert Certification. The training was completed in February 2012.
"We are proud to have received Neotys Certified Partner status to bolster our existing performance testing services to our clients," said Raj Surabhi, Technical Director at FaSur Technologies.
FaSur now plans to provide packaged performance testing and tuning services to new and existing clients. This package will provide FaSur clients with a one-stop shop to solve application performance issues and shorten production deployments.
About FaSur Technologies
Since 2009, FaSur Technologies has provided quality managed IT consulting and software testing services. The company specializes in Oracle, PeopleSoft, RAC Database Implementation, Performance Testing, Performance Tuning, Applications Development, Remote Services, IT Maintenance, and QA Test Automation. FaSur's past performance includes: Higher Education, Government, Heath Care, and Social Media. The company is a SWaM (Small, Women and Minority) certified firm with offices in Herndon, Virginia and Hyderabad, India.
About Neotys
Since 2005, Neotys has been helping its clients in more than 60 countries to ensure their applications' reliability, performance and quality. NeoLoad, load testing solution, increases productivity allowing you to perform your tests faster, while providing pertinent analyses of test results and full support for all new technologies. At each stage of your project, the Neotys consultants are on hand to guide you, thereby ensuring the successful deployment of your applications. With a growing customer base in the United States, and over 1,000 customers in more than 60 countries, NeoLoad is fast becoming the industry's web load testing tool of choice. Renowned customers in North America, EMEA and Asia rely on NeoLoad to improve the performance and quality of their web applications.