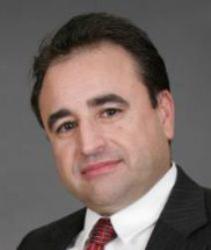 ...75% of resumes are rejected for using the wrong words, 20% for incompatible formatting
Toronto, Canada (PRWEB) April 24, 2012
"Resume submission to online job postings or through email are still favourite tactics for job seekers and the biggest challenge for the unemployed or for those seeking career advancement is how to optimize their resume in order to be chosen by the employers' computer systems called Applicant Tracking Systems or ATS for short that filter resumes" said Paul Hill author of The Panic Free Job Search: Unleash the Power of the Web and Social Networking to Get Hired. "Even though job hunters are being introduced to the importance of creating a professional image online and the power of LinkedIn, facebook, and twitter for job search, many still rely on using online applications by submitting a resume as their main job hunting tactic. With research showing 75% of resumes are rejected for using the wrong words, 20% for incompatible formatting and only 1% of total applicants are getting interviews, obviously applicants need to improve their resumes in order to avoid lengthy job searches." said Hill.
New technology from a California company that substantially increases the probability of an applicant's resume will be chosen for an interview will be introduced at the Get Hired Fast Track Meetup Toronto. The Californian-based company's computer analysis output, applied to optimizing resumes resulted in '82% more interviews for applicants and '61% got offers.
The 'Get Hired Fast Track' presentation on April 26 will provide answers to:

How can job hunters optimize their resumes to get more interviews?
How can applying the results of computer analysis to optimize a resume substantially increase the probability of getting an interview?
It takes more than keywords in a resume to beat an ATS – it takes a computer to beat a computer.
Everyone is welcome and participants need to register first online at the Get Hired Fast Track Meetup Toronto where they will also find location information and directions to SWANSEA TOWN HALL 95 Lavinia Avenue, Toronto, Ontario Canada M6S 3H9, 2nd floor in the Council Chambers room.
Starts at 7:15 PM on April 26, 2012.
About Paul Hill
Paul Hill is the best selling author of the new book, The Panic Free Job Search: Unleash the Power of the Web and Social Networking to Get Hired. He is the Chief Instructor of Transition to Hired a firm that provides job search and career coaching as well as products that facilitate the job search process. For more information about the Get Hired Fast Track Meetup that helps job hunters find work, please contact Paul Hill 1-888-277-8798.
Transition to Hired is a division of ADV Advanced Technical Services Inc.
Contact:
Paul Hill
Transition to Hired
1-888-277-8798