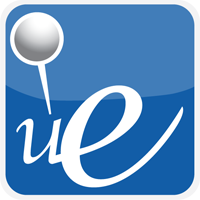 Philadelphia, Pa (PRWEB) April 25, 2012
Uencounter.me is a relatively new web application that allows users to create a personalized virtual pin map to mark locations of interest. The team at uencounter.me states that users are creating maps for many different reasons but there is a notable increase in the number of travel bloggers using the site. As the team at uencounter.me builds public awareness of its application, it promotes content from the map and the bloggers end up benefiting. Heather, a travel blogger from Virginia who writes The Traveler's Playground, recently met with a Co-Founder of the site and admitted that she has seen a substantial increase in her blog readership since she began mapping her travels at uencounter.me. Uencounter.me has a built in social element whereby once a pin in placed on a map, all of the 'nearby' pins are presented to the user. The nature of the application encourages interactions between users about pins on the map. Bloggers are able to add a link to their blogs on the description of each pin they place on the map and Uencounter.me offers bloggers a badge to place on their webpage so that readers can link directly to the bloggers map.
For travelers who are interested in visiting specific cities or those looking for recommendations on what to see and do in particular locations, the travel bloggers who are posting links can be a valuable source of information. For example, if a traveler is headed to New York City, there are dozens of pins on the uencounter.me map that correspond to bloggers who have written about experiences there. Many of them recommend or review restaurants, hotels, and things to do while visiting New York. The same can be said for locations around the world. Bloggers from India, England, Italy and the United States are dropping pins all over the globe. The experiences they write about range from petting tigers in Beijing, touring the African wine country, and traveling Route 66 in the US. Favorite dining spots are also common with many of the bloggers and are represented in dozens of International cities and across the United States. Bloggers also share information about lesser known festivals and local attractions on their maps, allowing users to virtually experience destinations that popular guide books may miss.
Tens of thousands of travel blogs exist on the web and the uencounter.me Team is excited to provide a venue that offers the bloggers a resource for additional exposure. "We feel they are a perfect complement to our platform" states CEO Leslyn Kantner. The content that travel bloggers add to the site is interesting and valuable to the general public. "We use the content to broadcast sneak peeks of uencounter.me across various social media platforms" says Kantner. "We know that a lot of our users live vicariously through some of the travel bloggers and make travel decisions based on the comments of bloggers" she adds. The uencounter.me map offers a plethora of information on locations from bloggers, locals, and other travelers and as more travelers discover the UE application, the information available also increases. "It is not a review site per se" claims Kantner, "but it can certainly be perceived and used that way as users chime in about their travel experiences". The uencounter.me team says that they are excited to see Travel Bloggers using the site so vigorously and believes that as it gains popularity, the general public will find it a valuable tool for accessing travel information.
About: Uencounter.me is a virtual pin map that is social! It was born from an innate curiosity of the interwoven universe in which we reside; the serendipitous nature of our lives, a life time of memories, and a desire to see it in a visual format. CEO Leslyn Kantner coupled a great idea with a lifetime of entrepreneurial spirit and developed a dynamic team to develop and build what is now the only geo-location web application that emphasizes 'people'. The site went live quietly in November of 2011 and continues to expand based on user needs and recommendations.