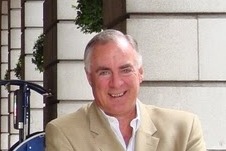 Companies are trying to 'bend the trend' so that costs are not rising more rapidly than inflation.
Princeton, NJ (PRWEB) April 25, 2012
Currently, we live in a society that is screaming for a transformation. People are getting fatter and continuing to live unhealthy lives as the months and years pass. Children are playing outside less and sitting in front of the computer more. While many video entertainment companies are trying to build games that encourage children and parents alike to get up and move, we are still headed in the wrong direction. This ongoing trend trickles down and begins weighing heavily on how healthcare is managed. Healthcare costs have been rising faster than inflation, sometimes at double the inflation rate for decades. That increased cost is reflected in the premiums we pay for health insurance. According to a national survey of Employee Sponsored Health Benefits, the total premiums to cover a family of four have risen above $13,300 per annum. In many cases, a large portion is paid by the employee. While our healthcare system is revered by many in the world, our "health" is not.
David Lenihan, CEO of Healthper, and a pioneer in consumer directed healthcare initiatives, believes Healthper is ready to exceed the demands of this market. "Companies are trying to 'bend the trend' so that costs are not rising more rapidly than inflation. Employers are looking to control expenses by implementing wellness through disease management and healthy living programs." By attempting to manage the problem at the source through good living, healthy actions and ultimately minimizing bad behavior, businesses and employees reap the long term benefits of a cost reduction. The first step to changing behavior is to offer the means in which to do so. Healthper has created that solution. Healthper not only provides a wide range of engagements, but will socialize and gamify the existing programs for contextual wellness solutions.
Healthper is aimed at making healthy living a primary aspect of everyone's life. Healthper uses social and gaming paradigm to increase participation and to attain sustained long term behavior change. Healthper shares the same vision of a "Healthier World" as the architects and organizations that began this movement. Not only does Healthper have the ability to facilitate programs for companies, but also has an available public site that individualizes a personal experience and allows motivational rewards along the way. "Instead of the user rifling through an encyclopedia of available material and trying to decipher what information is relevant, Healthper presents the applicable contextual content for the member. This makes the user experience that much more valuable and comprehensive." says Lenihan
About Healthper
Healthper is an innovative health engagement platform with solutions for the persisting challenge of convincing consumers to take charge of their health and well-being. Healthper focuses on combining health-based games and social networking to create a fun and engaging experience, leading people toward positive behavior change. Founded in 2010 and developed by the team from CareGain that helped create Health Savings Accounts, Healthper is a privately held company based in Princeton, NJ. For more information, please visit: http://www.healthper.com. You can also follow us on twitter @healthper