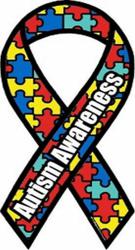 (PRWEB) April 25, 2012
The National Autism Association (NAA) and Mayer-Johnson, a software developer that creates communication and learning aids for autistic students, announced a plan to match $10,000 of individual donations for autism-related causes on April 1, the first day of Autism Awareness Month. For every dollar donated during this month, Mayer-Johnson will contribute an additional dollar to further the development of information, grants, and resources for families affected by autism. Mayer-Johnson and the NAA hope to raise a total of $20,000 in April, a significant donation for America's fastest-growing and most under-funded developmental disorder.
Autism is a genetically-linked neurological developmental disorder. It negatively affects the ways in which nerve and brain cells function, and can result in mild to severely impaired communication abilities and a host of abnormal repetitive behaviors. Perhaps the most pressing concern regarding autism is its prevalence; the Center for Disease Control and Prevention (CDC) published a report which claimed that it affected 1 in 88 children as of 2008. The serious effects and prevalence of autism are the reasons why it has recently been launched into the forefront of public consciousness and why the NAA and organizations like it need donations from private donors.
The Universal Life Church Monastery, an online ministry that provides free online ordinations, has announced a plan to help Mayer-Johnson and the NAA reach their goal and support autism-related causes. The Seattle, WA based non-profit will donate $1,000 to the NAA-Mayer-Johnson donation match if their Facebook page receives an additional 1,000 "likes" before the end of April. Online-ordained ministers and laypeople alike can visit the ULC Monastery's Facebook page to "like" it and contribute to this important cause.
Donations can be made directly to the NAA as well.
Information about the Universal Life Church Monastery, online ministries, marriage laws, and other organizations and causes the ULC has donated to can be found at themonastery.org.