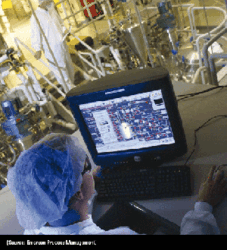 We found many electronic batch records system websites, but none described which kind of end user would best be served. We wanted a site that helps end user pick the system best for them.
(PRWEB) April 27, 2012
Ebatch.net was established with the goal of helping people find the best electronic batch records for their GMP (Good Manufacturing Practices) manufacturing operations. Compliance with GMP requirements is mandated by the FDA for prescription drugs, over the counter drugs, veterinary drugs, medical devices and dietary supplements. Electronic Batch Record systems can facilitate this compliance.
This site gives potential end users a place to review various electronic batch record systems. People who are already using a system can write and post their own review which in turn, will help new customers find the best products.
Using their experience and knowledge about electronic batch records, the creators of Ebatch.net made a brand comparison in order to help people learn more information about the manufacturers of electronic batch records.
The editors of the site keep the review sections up to date with the latest information from each company and a comparison of the systems. The reviews include an overview of the company, what kind of features they offer and the editor's opinion about what market the product might best serve.
About Ebatch.net
The ebatch.net website was created as a place where GMP manufacturing companies can go to quickly research the electronic batch record options. At this website you will find editor and user reviews and expert advice articles. For more information contact: webmaster(at)ebatch(dot)net.