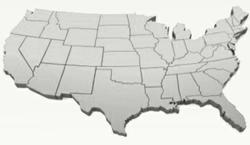 We're lean enough to adapt to any client needs
San Francisco, CA (PRWEB) April 27, 2012
They say a chain is only as strong as its weakest link. For many nationwide companies with hundreds of branch offices, their weakest link is their IT Infrastructure. Often faced with computer-phobic staff and unregulated it policies at small offices spread out across the country, centrally-based IT departments struggle to reign in the chaos of their IT Infrastructure. Despite advances in remote access technology, there exists a substantial and growing need for skilled computer technicians to provide onsite support for branch office locations.
In the past, nationwide organizations have often had to rely on a local vendor near each of their branch office locations. This involved maintaining a relationship with each individual vendor and having irregular billing and dispatch procedures for each geographic location.
Enter All IT Supported; its value proposition is based exclusively on single call dispatch to get a certified computer technician anywhere in the country within 4 hours of the first call. A fixed time and materials pricing model as well as prep-paid blocks of time allow ALL IT to customize its service offerings to fit the needs of any client. "We're lean enough to adapt to any client needs," says Ilya Elbert, Co-founder.
Founded in 2009 by Ilya Elbert and Stanislav Groshev, ALL IT Supported was a split from a company called Geeks Mobile USA. "We realized that nationwide businesses and home users had completely different needs when it came to onsite service," says Groshev. "We found that when focusing on residential customers, we were short-changing our nationwide customers," muses Elbert. And so, ALL IT Supported was born to offer nationwide it services exclusively to commercial customers.
After establishing its base of operations in Boston, MA, ALL IT quickly hired 2 account managers and 2 new helpdesk support engineers to expand its support services to its inherited client base. Since then, it's been nothing but steady growth. "Opening an office in San Francisco was a decision that was made for us," says Groshev. "We HAD to do it. Now that we're here, I can't imagine how we ever serviced our west coast clients before!"