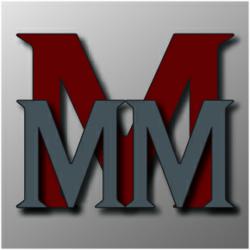 Improper Equipment provides added money towards the State while at the same time allowing the Speeder to avoid insurance points and driver's license points. It's a win-win for everyone involved
Raleigh, NC (PRWEB) April 28, 2012
Recent changes to North Carolina Traffic Law were implemented last year with a big affect on North Carolina Drivers. The State Legislature has created a $50.00 fee associated with those who plead guilty or are found guilty (or responsible) of North Carolina Improper Equipment. This fee is in addition to Court Cost that comes with a conviction in a Raleigh Traffic Court or any other Traffic Court within the State of North Carolina. Court Costs were increased twice last year and could easily increase again this year due to the budge shortfalls North Carolina faces. This new $50.00 fee, in addition to court costs (which, at the time of this release run around $190.00) mean that this particular traffic conviction will be a burden on Drivers in North Carolina.
Though Improper Equipment is a charge which has it's own elements to which a Defendant could meet, it is more commonly used in various counties as a reduction for more common charges, especially speeding. This plea option available to those facing more serious charges can be very beneficial. An Improper Equipment conviction does not carry with it any points towards the Driver's license or their insurance premium. So, though the added $50 fee is expensive, it would be less then most other convictions a Driver could face to which an Improper Equipment plea would be available.
Unfortunately, not all counties in North Carolina offer an Improper Equipment as a plea to reduce the charges a Defendant may face; most notably is Speeding. This includes Raleigh, the Capital of North Carolina, where in Wake County the District Attorney's office will not offer an Improper Equipment plea. This is especially unfortunate as the alternative options for Driver's facing a North Carolina Speeding Ticket is to plea to a reduction of their speed, which, though carries with it Court Cost and possibly a fine, they do not require the added Fifty dollar fee which would be paid to the State.
"Practicing as a Raleigh Traffic Lawyer, I find it very frustrating that North Carolina Driver's are not afforded the option of an Improper Equipment in Wake County when charged with speeding. Improper Equipment provides added money towards the State while at the same time allowing the Speeder to avoid insurance points and driver's license points. It's a win-win for everyone involved" stated Raleigh Criminal Lawyer M. Moseley Matheson
If facing a Speeding Ticket or other Traffic Matters in North Carolina, it is best to consult with a Traffic Attorney in the area who will know best whether an Improper Equipment is available, and if so, what would be needed in order to obtain it.