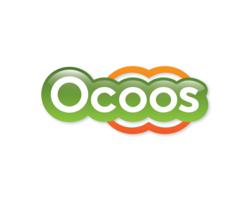 Ocoos has been great for my rental properties. I am getting business from markets I have not been able to reach before. -Allen Scott, Owner of Dan May Island Lodge
(PRWEB) April 30, 2012
Ocoos.com, an Internet start up spin-out from the University of Florida, is giving small businesses the technology to advance into the age of the internet. Though the company just released its initial beta product in late March (Initial Press Release), Ocoos has already signed up many service companies in Florida and even in Alaska in its initial market focus of Adventure Tourism. The company boasts nearly 70 different offerings ranging from kayaking and fishing trips to alligator hunts and Alaska expeditions.
With the next release planned for May of 2012, service providers will be able to automatically login to Ocoos, build their complete company profile, list their services for sale, and take advantage of the business software Ocoos has developed. Consumers will be able to check scheduling, purchase and book right from the Ocoos website, as well as see reviews, interact socially, and read articles to help make the best buying decision.
Just as Amazon has allowed small product companies to reach a much broader market through their platform, Ocoos aims to do the same for service companies. Ocoos understands services are complex and has built a product that solves the booking and customer interaction complexities for all types of services. The Spring and Summer of 2012 releases will provide the service sector with unique, helpful, and advanced tools to keep their businesses on the leading edge of the Internet. Of the companies that have already signed up, many are seeing increased exposure through the use of the Ocoos Platform.
"Ocoos is developing some very interesting technologies that will help my own service business and others get the most out of technology when trying to sell services online. Through Ocoos, I have already seen increased exposure to my offerings." -Greg Pflug, owner and operator of Adventures in Florida
The platform Ocoos is building for service providers will be accessed from the "Cloud", making it easy for service providers to do business from anywhere and on any device. The business tools include booking and e-commerce solutions, client management software, and customer communication. The best part is that Ocoos is a free platform with a commission-based fee structure.
"Operating on the Internet is increasingly complex for service providers focusing on servicing their customers. Our mission is to help innovate these small services with a very simple platform that is not overwhelming to the "mom & pop" services companies." -Ocoos Co-Founder, Ryan McCabe