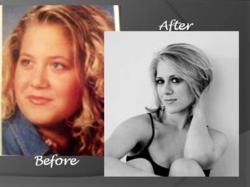 Bringing more life to your table!
Seattle/Bellevue, WA (PRWEB) May 02, 2012
Announcing the launch nationally of Menus by Mesa de Vida. Weekly meal plans that help busy people be a rock star in the kitchen while enjoying healthy, inspired, delicious meals that are low-glycemic and gluten free. Chef designed weekly menus and recipes to flow perfectly, some meals only take 5 minutes of preparation! Includes a grocery list that gets busy families in and out of the store in minutes, buying just what they need. Menus by Mesa de Vida can help families all over America get healthy while saving time and money!
Designed by the personal chef, nutrition consultant and CEO of Mesa de Vida…Table of Life, who knows about getting healthy. "Like millions of Americans I spent most of my life overweight or obese and trying diet after diet attempting to lose those excess pounds. Studies show as many as 80% of people who have lost weight gain it back – or more – after 2 years. Like many people , I felt like a failure, like success just wasn't in the cards for me."
Then something clicked. "I experienced the breakthrough that changed my life forever. No longer worried about losing weight, I instead switched my focus to being healthy and vibrant for life. Healthy meals like the ones I design for Menus by Mesa de Vida helped me lose and keep off over 100 pounds by incorporating healthy meal planning into my own life."
Now Menus by Mesa de Vida helps other people get healthy too, while enjoying delicious, inspired meals to save time and money.
With so many gluten allergies or sensitivities in America, these menus are all gluten free. According to Dr. Fasano, director of the University of Maryland Center for Celiac Research, gluten sensitivity potentially affects far more people than celiac disease. As many as 20 million Americans, 6-7% of the population (http://bit.ly/Alubl6).
Eating a clean, whole, gluten free diet can help cut down on the amount of processed foods a family eats, naturally. This leads to a diet naturally higher in lean meats, fruits and vegetables and unprocessed complex carbohydrates. Menus by Mesa de Vida incorporates all of these foods into gourmet, exciting menus and recipes.
Inspiring thousands by letting people know there IS a way to a healthier, more vibrant life….all while "Bringing More Life To The Table!"