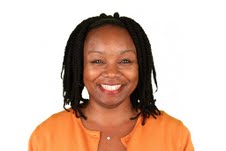 "Reality Changers is a model - not for the city, not for the state, but for the country." U.S. Secretary of Education Arne Duncan
San Diego, CA (PRWEB) May 07, 2012
Over the past 10 years, Reality Changers' college preparatory program has been described by U.S. Secretary of Education Arne Duncan as a "model for the country." Today, Reality Changers' signature program—College Apps Academy—is available to all students in San Diego County. Reality Changers is proud to announce Mary Taylor as the Director of the College Apps Academy program.
Mary Taylor, "I am so excited to be the Director of College Apps Academy! This program will expand our reach into the San Diego community and allow us to serve more students. We will work with students and their families, high school staff, community organizations and San Diego businesses to help more students apply for and be accepted to college. In the very near future we would like for College Apps Academy to be widely known as the premier resource for students who seek help with the college application process.
What I enjoy most about working at Reality Changers is the opportunity to work with a group of dedicated colleagues who have the same commitment to education and access for all students. Our Reality Changers headquarters is a space filled with contagious energy and inspiration. I am honored to be a living example of how education, support, and access to the right information can change the course of your life as well as that of your family. It will truly take a village to help our kids get to college and it's up to all of us to make it happen."
Like most students in the Reality Changers' College Apps Academy, Mary is the first in her family to go to college. College Apps Academy seeks to reduce the stress that accompanies the college application process, help students and parents alike feel confident that their goals will be met, and make their senior year a rewarding and memorable one. Furthermore, the College Apps Academy would like to strengthen support and networks among high school staff, counselors, students, family and community.
Christopher Yanov, Founder and President of Reality Changers, "Mary Taylor's sage advice serves as a beacon of hope to students, parents, and community partners alike. Her clear vision for Reality Changers' newest venture is only matched by the encouraging reassurance that she offers to families that are about to embark upon the college application process."
Reality Changers' mission is to provide inner-city youth from disadvantaged backgrounds with the resources to become first generation college students by supplying academic support, financial assistance, and leadership training.America's Finest – Reality Changers signature year-end event is a celebration for the 100+ students who are receiving scholarships to colleges all across the county on Sunday, May 20, 3pm at the University of San Diego's Jenny Craig Pavilion 5998 Alcala Park, San Diego, CA 92110.
To learn more about College Apps Academy, please visit their website at [http://collegeappsacademy.org/ or follow them on http://www.Facebook.com/collegeappsacademy or contact Mary Taylor, Director, College Apps Academy via phone at (619)516-2229.