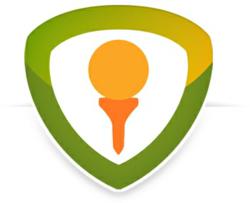 We thrive to establish a local as well as international hub for all things golf. And we never have a booking fee, so getting on the tees has never been easier - says Zacky Joseph, CEO of Tee-Links.com
Union City, NJ (PRWEB) May 30, 2012
Tee-Links.com relaunched its marketing platform to communicate the offerings of tee times, golf rounds, golf lessons and golf travel package to the golfing public in the U.S. and around the world.
Tee-Links.com is designed to link golfers with golf courses using the ease of the web, partnered with several quality golf courses and resorts, to offer top offers via easy-to-use, state-of-the-art website.
The portal is also featuring golf lesson offers, whereby local PGA golf instructors are featured with their hourly rates, course affiliation, and lesson packages. This is another unique feature that enables golfers to further understand the Instruction opportunities that exist in the area.
In addition, the site is also a useful resource for golf travel planners who are interested in various packages to golf course resorts in the U.S. and around the world.
The website is also a useful resource for corporate event planners who are interested in gaining access to local golf courses to host company or charity tournaments and customer appreciation party business outings.
"Tee-Links.com offers a complete golf experience; from Tee-Times, to lesson Packages, to golf travel and golf vacation offerings. We look forward to being a valuable resource for golfers, as we thrive to establish a local as well as international hub for all things golf in the community. And we never have a booking fee, so getting on the tees has never been easier," says Zacky Joseph, CEO of Tee-Links.com.