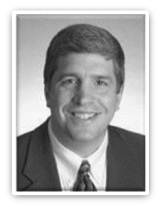 St. Paul, MN and Westlake Village, CA (PRWEB) May 01, 2012
API is a leading onshore, Business Process as a Service (BPaaS) provider focused on Finance and Accounting processes such as Procure-to-Pay (P2P) and Order-to-Cash (O2C), announced today that Randy Mueller, VP of Business Partner Sales will be a guest speaker at the Cforia 2012 User Conference at Universal Studios, CA on May 16, 2012. Cforia Software, Inc., (Cforia) a global company providing industry leading Order to Cash Automation, to offer permanent cost reduction for businesses globally. API and Cforia's partnership offers an End to End, Order-to-Cash (O2C) Solution. This unified technology platform enables superior performance in terms of cash, cost and service metrics, maximizes cash flow and reduces costs; and facilitates real time control gained through an integrated view of the processes.
Mr. Mueller has thirty plus years of experience working as a business advisor and management consultant for a number of major organizations including: IBM, Accenture, Deloitte Consulting, Tata Consultancy Services, and HCL Technologies.
Mr. Mueller will share his expertise on digitizing customer information, online billing, electronic invoicing and overcoming the declining postal performance. Mueller has authored several white papers in regards to finance and accounting outsourcing as well as the need to transform people and paper based processes to electrons.
White Papers Authored by Randy Mueller:
The Evolution of Finance (FAO)
The Need for Speed: Transforming People and Paper Base Order-to- Cash Process to Electrons
About API
API is a leading onshore, Business Process as a Service (BPaaS) provider focused on Finance and Accounting processes such as Procure-to-Pay (P2P) and Order-to-Cash (O2C). Headquartered in St. Paul, MN, API transforms manual and paper dependent processes through its automation platform minimizing the labor and paper intensive work associated with Finance & Accounting back-office processing and enabling customers to focus on their core business. API solutions provide the ultimate value proposition around permanent cost reduction on a pay by the transaction basis. API is unique in offering its customers an end-to-end P2P or O2C solution or any component of the solution by supporting existing ERP implementations and making them more efficient by filling the gaps in your existing processes. API's BPaaS offering requires no additional investments in hardware or software and can be implemented in a matter of weeks.
API solutions include: Procure to Pay (P2P): Accounts Payable, Electronic Invoicing, P.O. and Non-P.O.; Automation Platform: Imaging, Archival, Doc. Management, Business Rule Driven Workflow, and Payment Processing and Order to Cash (O2C): Accounts Receivable, Electronic Bill Presentment, and Print/Mail.
The benefits of API automated solutions are: improved days sales outstanding (DSO), controlled days payable outstanding (DPO), reduced processing costs, increased business intelligence, improved customer and vendor relationships and streamlines G/L close process.
API currently manages over one billion images and processes hundreds of millions of transactions annually. API's Automation Platform, along with its document management capabilities and flexible interfaces, are the technological centerpieces to our solutions – providing 24x365, web-based accessibility for our customers and their end-users. For more information, please call +1.651.675.2600 or visit http://www.apifao.com.
About Cforia Software
Cforia is a global company that provides industry leading Order to Cash Automation that is used by large corporations to manage over $186 Billion in open A/R. Some of our largest customers include Textron, Thermo Fisher Scientific, Citizen Watch and NAPA Auto Parts. Cforia's software is driven by superior technology that includes real-time integration across disparate ERP systems, order hold management, separate clean and dirty receivables tracking, plus handles multi-currency, multi-languages and multi-business units. Our comprehensive software suite maximizes cash flow through an integrated system that includes Cash Application Automation, Credit Management and Collections Software, and an Online Payments and eBilling Portal. Cforia leverages Data Integration Connectors and in-house project resources to implement the entire platform in one to three months. Cforia Data Integration Connectors facilitate rapid real-time integration with your corporation's existing ERP systems, Document Imaging, third party credit data, email and facsimile servers. Prepackaged real-time connectors keep Cforia's Order to Cash Database continuously up to date to assure efficient functionality and greatly shorten project timing and risk by avoiding custom data integration. Cforia's Order to Cash Software is designed to allow users to create automated dunning letters, change collection logic and create reports themselves. Finance department professionals have total control through setting changes and drag and drop wizards that perform complex tasks such as creating letters with data merges and reporting without programming. For more information, please call, +1.818.871.9687 or visit http://www.cforia.com.
All trademarks are owned by their respective companies.