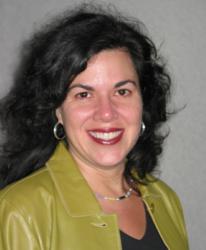 Intermixing the powerful changes that can be created by psychotherapy with the remedies of physically oriented treatments is Dr. Elisabeth Crim's model of creating wholeness and health.
Los Angeles, CA (PRWEB) May 02, 2012
Consumers interested in relieving their depression, stress, traumatic history, anxiety or fatigue need to pay attention to the many layers of their recovery. Dr. Carol Francis helps clarify the many layers of recovery in her interview with Dr. Elisabeth Crim, founder and director of Moonstone Center. During this interview, the use of different psychotherapies blended with yoga, acupuncture, medication, and other physically oriented approaches is clarified. Interview is on May 2, 2012 and can be accessed in live or archived format at BlogTalkRadio.com/dr-carol-francis.
Dr. Elisabeth Crim discovered the value of integrating the physically based interventions with the psychological interventions during her 25 years as a Psychotherapist and her experience with Chronic Fatigue. "Being present in your body as adjusted through acupuncture, yoga or other interventions, can also support a growing ability to be present in your relationships and your comfort with yourself," explains Dr. Crim.
Dr. Elisabeth Crim not only assists clients with their recovery from relationship troubles and emotional mis-attachments, but also helps clients move forward toward being simultaneously present in the healthiness of their body paired with their freer emotions and clearer minds.
In addition, Dr. Crim is keen to assist caregivers or service-oriented individuals who are deeply affected by their empathic or emotional sensitivity to those whom they are assisting. Care for the caregiver becomes important for adult children helping parents with dementia or Alzheimer's. Care for the caregiver is also vitally important if the caregiver, therapist, doctor or friend is trying to help someone recover from traumas, abuses, disasters or losses. During this interview, Dr. Elisabeth Crim explains how powerful reactions of a caregiver occur when a caregiver is empathically tied to a patient or family member who is deeply emotionally troubled by an event.
To support these caregivers, Dr. Elisabeth Crim and her associates will be providing a series of seminars and classes which educate, support and integrate the caregivers so they are not wounded or harmed by their dedicated healing work. The next seminar will be offered at The Beach House in Hermosa Beach on May 18, 2012. To sign-up, visit website MoonstoneCenter.Com/events. Continuing Educational Credits are available for practitioners as well. For more assistance Dr. Elisabeth Crim can be reached at 3424 W. Carson Street, Suite 580, Torrance, CA 90503 and 310-371-2800 and at MoonstoneCenter.com; Dr. Carol Francis can be reached at 310-543-1824 and at drcarolfrancis.com.