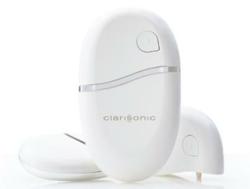 "Especially useful for the eye area, especially eye wrinkles." - Dr Michael Lin
Los Angeles, CA (PRWEB) May 01, 2012
Clarisonic Opal from Clarisonic continues the endless quest for healthy, youthful looking skin. Clarisonic, the innovator behind the sonic skin care, has created the Clarisonic Opal Sonic Infusion system. Clarisonic Opal uses sonic micro-massage for immediate and noticeable, long-lasting reduction in the appearance of fine lines and wrinkles in the eye area. As most people that have fine lines know, fine lines can not be removed but wrinkles can be improved.
Clarisonic Opal is the second major product in the Clarisonic skin care family. Building on the benefits of the sonic skin cleansing system, Opal extends Clarisonic products from sonic cleansing to sonic infusion, providing results that last for hours. "Especially useful for the eye area, especially eye wrinkles.", reviewed by celebrity dermatologist Dr Michael Lin. Designed to be used twice a day, the Clarisonic Opal is a great addition to your daily skin routine.
Clarisonic Opal is normally $245, but now is available for $185. Also, in the month of May you can win the Clarisonic Opal as its part of Dr Lin Direct monthly beauty giveaway. Details of the Clarisonic Opal Giveaway available at Dr Lin Direct.
About Dr Lin Direct
Celebrity dermatologist Dr. Michael Lin personally video reviews and approves all premiere skin care brands carried on Dr Lin Direct. Skincare Brands include: Clarisonic, BioCorneum, Matis Paris, Dermalogica, Murad, Obagi, PCA Skin, Fenix Skincare, Yu-Be Skincare, Dr J Organics, ACT Skincare, Linage, Linage LinQ, Vivite, MD Forte, NeoStrata, Nia 24, Aveene, MD Forte, Zeno, and Cotz.
Free shipping and 45 day money back guarantee allows Dr Lin Direct to provide all customers with the opportunity of achieving their skin care goals.
Dr Michael Lin has 7 successful practices in Southern California interacting with his patients on a daily basis. The practices are in Sherman Oaks, Valencia, Westlake Village, Beverly Hills, Ventura, Oxnard and City of Industry, California.