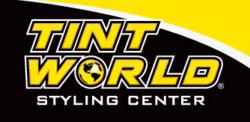 Weston, FL (PRWEB) May 07, 2012
It used to be that no window film was permitted on any windows of commercial trucking vehicles, but authorities have reconsidered after findings of higher cancer rates on the left side of the face and arm of commercial vehicle drivers as found in a 2011 study in the Journal of the American Academy of Dermatology. The increased cases of skin cancer are correlated to increased UV exposure in big rig drivers who spend long periods of time in direct sunlight through driver's side windows.
To keep drivers healthy, the Department of Transportation's (DOT) Federal Motor Carrier Safety Administration's (FMCSA) has amended safety regulations to allow certain clear UV blocking window tint and film on big rig windows.
Executive director of the IWFA, Darrell Smith was quoted in saying, "the clarification…impacts millions of truck drivers who drive many hours at a stretch in 'big rigs.' The FMCSA has agreed with the International Window Film Association that the use of 'clear' window films with a minimum 70 percent visibility rating installed on the front side windows is permitted."
Although these window films are clear and do not obscure the view in or out of windows, the window tint still block up to 99% of UV rays that enter through vehicle windows. The studies that show increased cancer risk in truck drivers is a telling example of vehicle owners' underestimation of the risk they incur from UV rays while driving. With either clear or tinted film, drivers can reduce their risk of skin cancer. Such UV and heat blocking window films also reduce interior temperatures and enhance vehicle air conditioning efficiency. Drivers may also employ window tint to reduce glare and interior fading.
Tint World provides a wide range of car window tinting options, including clear UV blocking tint as mentioned by the IWFA. Tint World also provides professional window tinting installation with multiple window tinting shades, styles, and functions, all of which have UV blocking properties. Tint World representatives urge any drivers that spend extended periods of time on the road to install UV blocking window tint to reduce risk of skin cancer.
About Tint World®
Established 1982 in Tamarac, Florida, Tint World® is now the leading franchised provider of automotive, residential, commercial, and marine window tinting and security film services in the US. Tint World® Automotive Styling Centers also offer auto security, mobile electronics, performance and styling accessories, custom wheels and tire packages, auto detailing, and reconditioning services.